When people think of Canada, the first things that usually come to mind are the country's hulking mountains, stunning landscapes and really cold winters. However, the beauty of the Great White North doesn't stop here as the nation is also home to numerous cosmopolitan cities, famous attractions and lots of entertainment that make Canada the top destination choice for many travelers.
The thing about this country is that it literally has it all. From the vast amount of outdoor activities to do to the nation's diverse culinary scene, there is something for everyone here. Experiencing all of these things can help you get a real taste of Canadian culture and even make you feel like a local in no time.
Because there is much to see and do in the Great White North, we have decided to create the ultimate guide to help you immerse yourself in the country's local culture.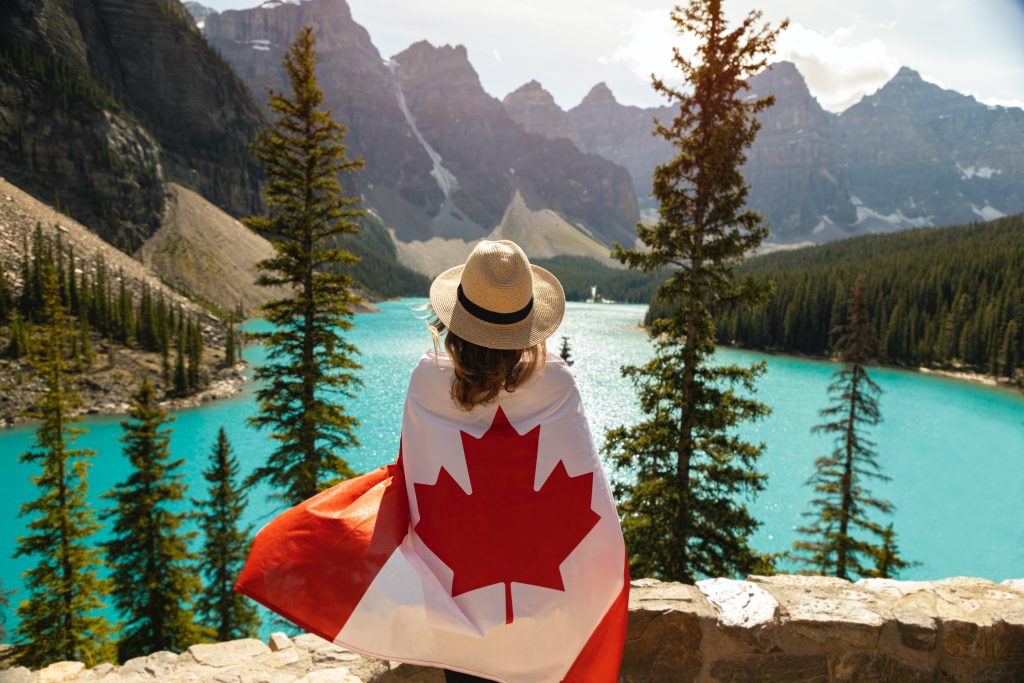 Try some of Canada's food specialties
Due to Canada's multicultural diversity, there are plenty of delicious foods that make the country's culinary scene exceptional. From the traditional poutine dish to the sweet butter tarts, you have a wide selection of tasty foods to tantalize your taste buds.
For example, if you crave ravioli, tortellini or gnocchi, you can find the best pasta in Calgary that is sauced with Italian plum tomatoes and Alberta dairy so you can have the ultimate eating experience.
In addition to pasta, you should also try some of Canada's spectacular seafood such as the Nova Scotian lobster rolls as well as the centuries-old split pea soup.
Go to a hockey game in Montreal
If there is one thing that Canadians go crazy about, it is hockey. In fact, the country is considered the birthplace of ice hockey, so it seems only right that you go to a hockey game to get a real feel of the Canadian sports culture.
The Bell Center in Montreal is the best place where you can see thousands of sports enthusiasts watching their favorite hockey teams compete. Over the years, Canadian men, women, and children have passionately participated in hockey at all levels and have watched the sport with great interest nationwide.
Experience winter Canadian style
If you don't mind the cold, then you should definitely experience winter the way it was meant to be experienced in Canada. The country is legendary for its winters, offering travelers plenty of activities to do that will make their vacation unforgettable.
For example, the Rocky Mountains are perfect for skiing and snowboarding as the Rockies offer breathtaking terrain for these winter sports as well as abundant natural snow for the ultimate experience.
If you are looking for something more low-key, then you should definitely visit Niagara Falls and take a trip down the damp tunnels beneath the roaring falls and emerge into the bizarre ice-filled world.
Take a train from coast to coast
Probably the best way to see some of Canada's most beautiful natural wonders is to take a train across the country. You can hop on a train from Halifax to Vancouver and watch as the stunning scenery goes by while traveling on the world's most legendary railway journeys.
The scenic journey will take you through the Atlantic Coast, Ontario's great lakes, the Prairies and the beautiful Rocky Mountains of Alberta and British Columbia. Because this trip is rather long, plan a few enjoyable activities, such as reading a book or playing cards, to make your traveling experience even better and more memorable.
Plan a trip to Vancouver
Out of the numerous world-class cities in Canada, Vancouver seems to be the top choice for tourists to have the best cultural experience. This is a modern, travel-friendly city that is surrounded by mountains and stunning nature where you can engage in plenty of outdoor activities to have the best time.
Some top-rated attractions you should check out are Stanley Park in Downtown Vancouver, Granville Island where you can do some shopping, Grouse Mountain where you can ski and hike, and Kitsilano Beach where you can relax by the sandy shoreline and get a taste of the laid-back, fun-loving Vancouver lifestyle.
Photo by Andre Furtado from Pexels