My Name is Tyson Sullivan and I am the Retail Sales Manager. I handle the bulk of our corporate retail sales to The Beer Store, LCBO, and grocery stores.
What were the challenges for your business in 2022?
Many of the challenges we faced in 2022 were much the same as many other businesses that have a lot of input materials. We were hit by supply chain issues that caused quite a scramble for new suppliers and some adaptive problem-solving to remedy. As well, there is still little certainty in our industry with new licensees trying to get a lay of the land and build a customer base, established customers attempting to get their previous customer base back, and a significant portion of the population still undecided about how much exposure to the public they want. We have also seen a drastic increase in seltzers and spirit sales so we are doubling down on our quality and community support to focus on our key consumers.
What are the upcoming projects for your business in 2023?
In 2023 we are going to continue to innovate to bring creative and fun new aspects to our consumer's favorite styles. We hope to create the best possible experiences for our taproom customers and to bring exciting new styles and brands to our wonderful on-premise and retail partners!
LeftFieldBrewery.ca | facebook.com/LeftFieldBrewery | instagram.com/leftfieldbrewery | twitter.com/LFbrewery | untappd.com |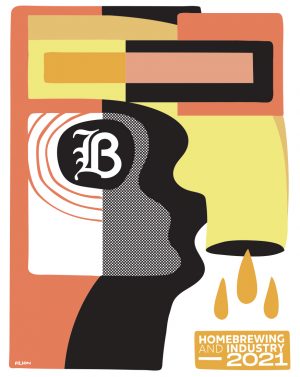 Are you heading to the Ontario Craft Brewers Conference & Suppliers Marketplace 2022? Come get your free copy of Homebrewing and Industry 2021 at the Can Management & Keg Management booth.
In collaboration with the Ontario Craft Brewers Conference & Suppliers Marketplace 2022 x BaronMag