Napiel Ltd. is an upcoming brewery, distillery & malting project coming next year at Mashteuiatsh, a First Nations reserve in the Saguenay–Lac-Saint-Jean region of Québec. The microbrewery will brew 5 classic beers but will also have a series related to the boreal forest of Québec. On the distillery side, they will be a grain-to-bottle type distillery and will produce neutral alcohol in-house from grains from their field.
We talk with the CEO & Master Brewer-Distiller, John Launiere, about the upcoming project and their business vision, the challenges of the business, working with PLAATO Pro, and much more.
Tell us about you and your project
My background comes from the field of engineering being, have moved around on different types of projects both in architecture and in engineering for more than 25 years this Cartesian aspect of my job brings brought me to NAPIEL Ltd.
The idea of ​​starting a microbrewery and a microdistillery comes from my main passion for brewing beer, which dates back more than 15 years. In 2015, I won all three homebrew competitions I entered, which led me to believe that I had some talent in this area. From that moment, everything I did in connection with this great passion was with the aim of making it my new job. After 7 years of hard work and perfecting the concept and products, it is now time to start this business. 
NAPIEL Ltd. has 5 business pillars:  brewing, distilling, malting, sustainable agriculture, and agrotourism. For us, cultivating the land is in a way a legacy left by our ancestors and our families for generations. We make it our duty to cultivate it well to bring out the flavors and riches of our terroir. To go into a little more detail, for us it all starts with the agricultural side of our business, the world's population is increasing and the food pressure has never been greater. Agriculture must henceforth be modern and efficient because of the reduction in arable land. Moreover, intensive agriculture causes negative impacts on the environment. We believe that the overproduction model does not take into account the health of the ecosystem and the quality of the food produced.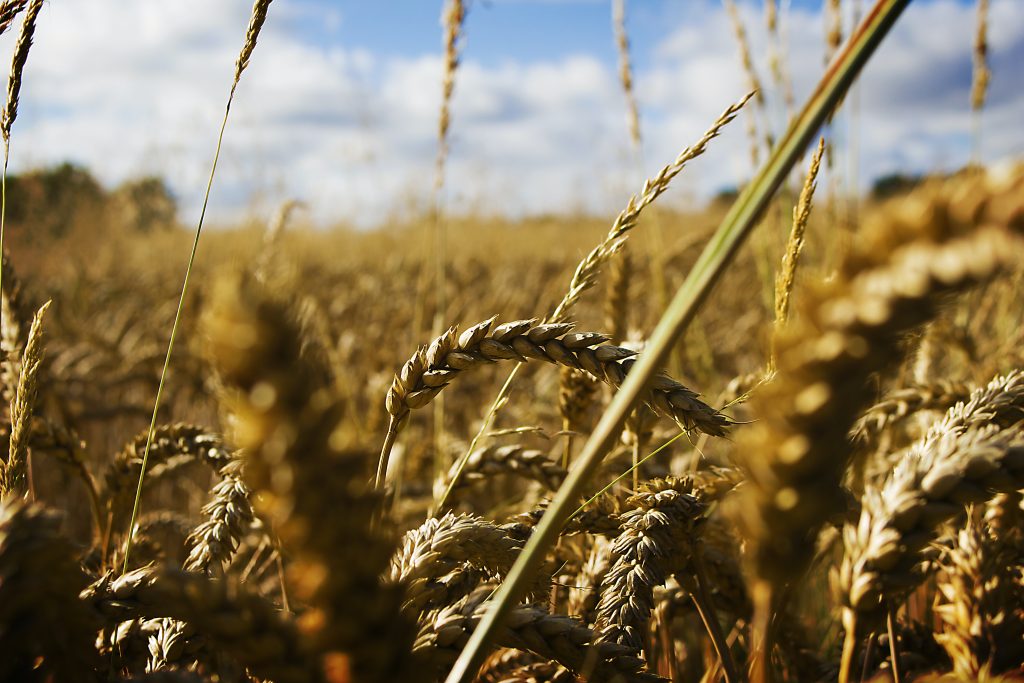 For a couple of years, we have been talking about the concepts of sustainable and reasoned agriculture. We are convinced that we can produce food and quality products that are healthy and have no negative impact on the environment. To ensure the sustainability of our resources for mother earth and for future generations. By cultivating barley grain at the very beginning, we can thus control all the parameters both at the agricultural level and on the malting side, thus having a unique taste in each of our products.
What are the challenges of launching your business? 
With what we have just experienced globally, the pandemic brings full of challenges. For us, the main challenge is the huge increase in the costs of equipment and construction of the new building.
Who else is involved in the company?
For our pillars of the brewery and the distillery, I am the master brewer and the master distiller. Regarding the pillars of agriculture and malting, my business partner Mr. Sylvain Martel is the responsible specialist in these areas.
Besides beer, what else can we expect?
We have certain products which will arrive on the market towards the end of 2023, including a gin, a grass liqueur, an Acerum (a brandy obtained exclusively by the distillation of alcohol resulting from the fermentation of the sap of Québec maple), and whiskeys around 2026.
You are using PLAATO Pro to help you with your brewing needs. How has PLAATO Pro helped you in your business?
At NAPIEL Ltd. we decided to purchase a PLAATO Pro to help us in the design phase of our various products. So we installed a PLAATO Pro in one of our small trial fermenters in our lab.
This instrument, which happens to be a real-time fermentation monitoring system, helps us enormously in all stages of the fermentation of our products. This allows us to be very efficient in the crucial stages in terms of fermentation temperature, especially with Lager-type beers. It also allows us to compare different brews of the same beer with each other with the help of data collected by the Cloud.
By comparing this data, we can compare the behavior of different yeasts and thus make the best possible choice according to our internal requirements. Honestly, this little device is great, without it our beers wouldn't be what they are today.
40 rue Pishu, Mashteuiatsh | napiel.ca | twitter.com/Napien_NBD | instagram.com/napien_nbd | plaato.io |
PLAATO is on a mission to change the way the world is looking at fermentation with a smart plug-and-play technology that makes real-time insights useful and accessible to brewers on a global scale.