Breuvages Encanette, based in Louiseville in Québec, is a brand new Quebec brand of non-alcoholic ready-to-drink with a great and clean design launched this year.  They offer a wide range of nitrogen-rich cold brew coffees, but also sparkling alcohol-free cocktails (mocktails) low in sugar with a wide variety of made-from-natural flavors. In all, 12 vegan and gluten-free ready-to-drinks are available now in grocery stores across the province.
We talk with Sébastien Mailloux, director of production, R&D & Co-owner, about the project, trends, their Tray Packer provided by Gespro Packaging, challenges, and much more.
A brief history of the company? 
Breuvages Encanette started 2 years ago, after 6 years of reflection, where I was studying how to do nitro cold brew coffee in cans.  Because I am the owner of a small micro-lot coffee roaster, Café Crema and I had this wish to make nitro cold brew in cans since the beginning.   I am also a consultant winemaker and my good friend Dany Bergeron who owns Vignoble Prémont was one of my clients.  So when I came out with some solutions and a clear idea of the project I talked to him about it and he was immediately ready to start this project with me.  Since it's a complex project we added one more guy to the team, Jean-Philippe Roussy who was the co-founder of Distillerie Mariana.   I was already friends with him and I knew he had the knowledge and experience to help with the mocktails we also planned to make.  So this is how everything started.   It took more than two years to order all types of equipment, and have them installed and ready to work.  Being in the pandemic didn't help us.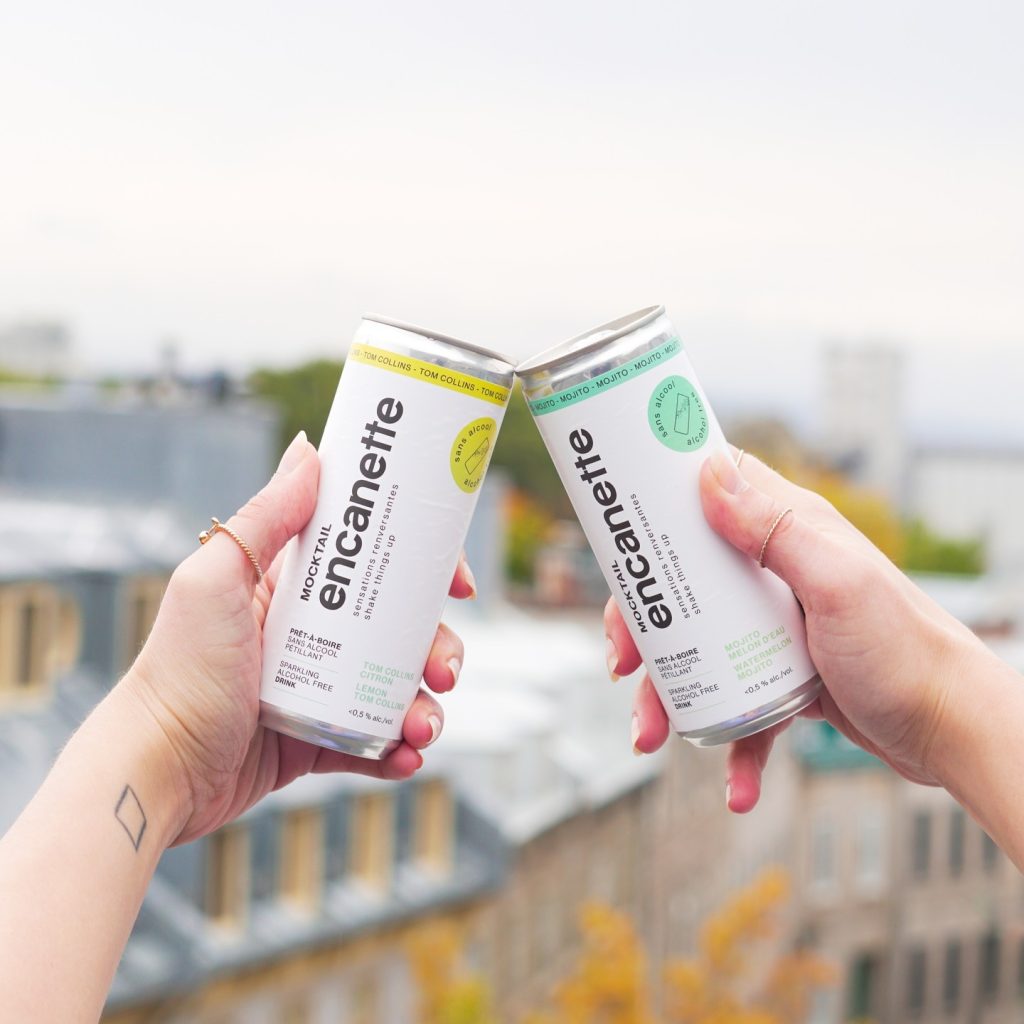 What are the products, being produced by your company? 
Nitro cold brew coffee, we have 4 different varieties actually and will add more in the future.  Regular, Vanilla, Moka, and Coconut.   They are all very low in sugar with only 3g per can (0g for the Regular), they are full of nitrogen which gives them a very pleasant creamy feeling like a Guinness beer for example.  We have very high-tech equipment that helps us achieve a very stable product with long shelf life with no need for pasteurization or acidification.   This is what took me 5+ years to figure out!  We also have 6 mocktails with two new varieties that will come up in early 2023.  White and Rosé Sangria, Amaretto, Gin Tonic, Gin Tom Collins, and Mojito Water Melon are the original six.   Also, we will add 2023 various wines in cans.  Yes, you read it right, wines in cans! White wine, sparkling wine, and red.  This will be a very convenient, single-serve portion, very fast to cool, and super easy to transport everywhere.   And the last potential product for us is cascara tea, made from dried coffee cherry with nitrogen which will be different than want you can find on the market right now.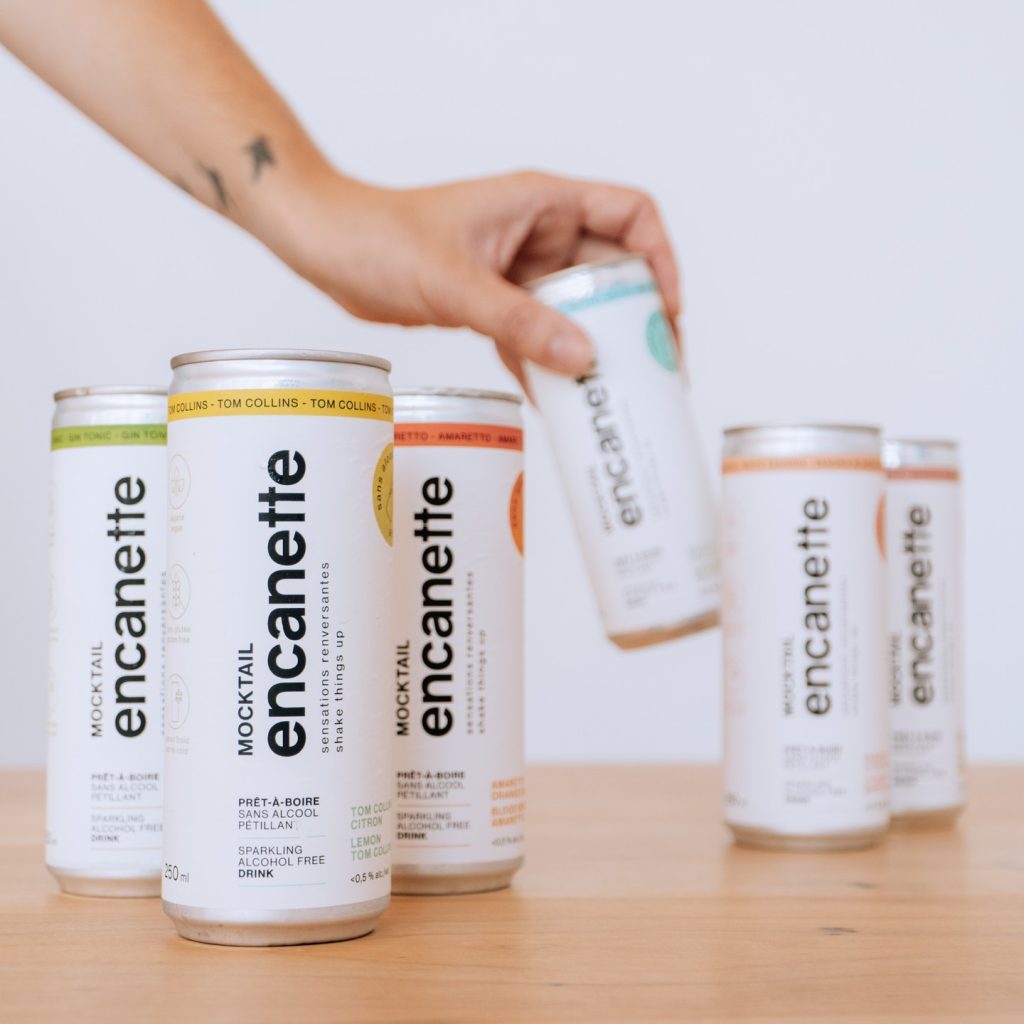 You have a great design that reflects your product innovation. How do you approach branding and design with your designer?
We work with a marketing firm, and it took a while to get the finished product we wanted but we are very happy.  We wanted a generic holding branding that will be powerful because we will have so many different products in the future that having a brand for each type was too complex.   It's a simple branding that will get easy brand recognition from the customers over the years.   It was a lot of brainstorming, market analysis, and also surveys to help us get ideas and a conductive line.   It took at least 6 months to find the name and identity of our brand.   We are very happy with Encanette now that we see our products on the shelf store.
View this post on Instagram
Gespro Packaging provided their expertise for the Tray Packer at your plant. Machines aren't one-size-fits-all and your Tray Packer was tailored to your needs. How did Gespro Packaging's expertise help with the project?
The Tray Packer that we have from Gespro is a compact machine that we use to form our tray to receive our pack of 4 cans of 250ml slim cans.   The machine can receive either 4x 250ml with PackTech or it can also work with slight modifications with a printed box containing 4 cans which are very handy for us as right now we use both types of packaging.   It received the cans already in a pack of 4, and push it over the tray when the correct quantity is obtained, the tray is then fed to form it by plate and slider, two lines of glue are applied and it will be maintained in place to let the glue cure with plate applying some side pressure on the tray panels.
Then it's fed toward the exit where the bar code will be applied by a small printer and from there we palletized.   It's compact, easy to use, easy to configure, and fast enough for us and so far we had very few problems.  We did a few small modifications to improve the performance of our products.  For example, one may need to do some modifications depending on the cardboard thickness or rigidity for example, or if you do use PackTech or printed box for instance.   It's always normal to have to do some mods on any machine, we did it on almost every machine that we use.   We do have many other pieces of equipment from start to finish line: 60bbl Coffee House, four 45bbl Brite Tank, one 15K liters wine tank for storage, a Crossflow filter unit, two sterile cartridge filter units, a Nitrogen generator, Codi depalletizer, Ionizer can rinser, CODI 6 heads counterpressure filler, Chart LN2 doser, Date Coder, rinser and blower for the cans, Bbul inspection system consisting of an Xray system for low fill detection and Bbull system for low-pressure detection, we also have a labeler from Gespro that works really good also, a PackTech applicator, then the Gespro Tray Packer and we have a soon to install a collaborative robot to palletize the tray to a pallet.  We also have a very nice and simple Robot-wrap to wrap our finished pallets from Gespro.  We love this simple machine!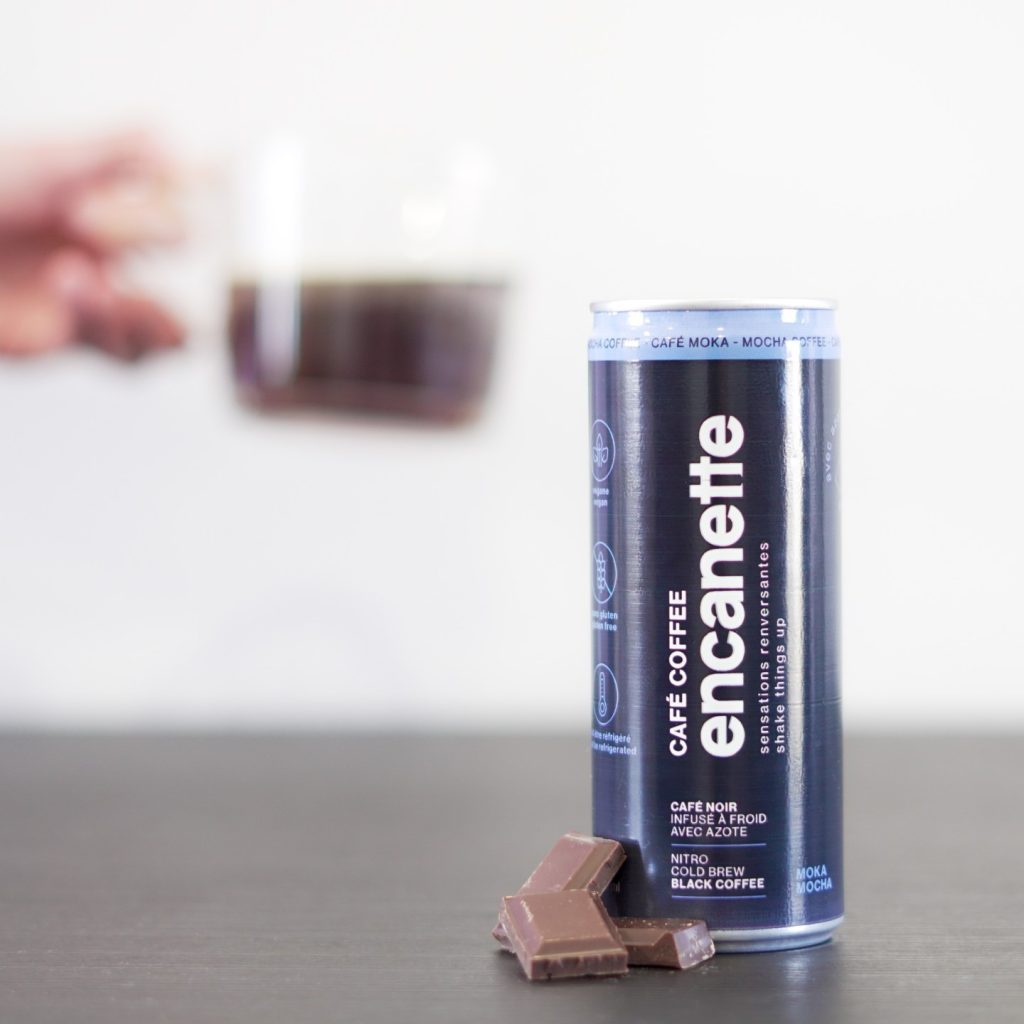 What were the challenges for your business in 2022?
The distribution of our products was the biggest challenge of 2022.   It takes a lot of time, it's expensive also when you want to be listed with the big chains.  We started our sales in June with only 35 resellers and now in mid-October, we have around 400 and hope to finish the year with 1000.
What are the upcoming projects for your business in 2023?
For 2023 we want to start doing some co-packing, we want to increase our resellers to 2500 by the end of next year.  We want to get to 1 million cans per year in 2023, 3 million by 2024, and 5+ by 2025.  We also want to add the wines lineup for 2023 and I personally hope to really end up the year with an exclusive and high-end product that does not exist yet in a can worldwide.   Of course, it's a secret 😉 
3Pi Distribution inc. is a strategic partner for designing, integrating, and installing automated solutions. With more than 20 years of experience, we value well-engineered and customized solutions, with operations, maintenance, and long-term reliability in mind. Our partners are all over the world, and they value good aftermarket service.
Gespro Packaging is a multidisciplinary team of technical experts that has been supporting manufacturers for 17 years in the implementation of their technology and innovation. We offer complete technical services ranging from studies to the execution of industrial projects in different sectors of activity. Our experts; people in the field and passionate about their work, become key partners for companies that want to turn their projects into success.