Since 2008, Indianapolis-based design and branding company CODO Design has specialized in the food and beverage industry, with a focus on microbreweries and ready-to-drink. Partners Isaac Arthur and Cody Fague also have a design and sales podcast called Beer Branding Trends (a great podcast for anyone in the industry).
Interview with co-founder Isaac Arthur, on design, branding, trends, industry, tips for microbreweries, and much more. [note: the interview was done in 2021]
cododesign.com | instagram.com/cododesign | ​​linkedin.com/company/codo-design
Conference: A Roadmap for Extending your Brewery's Brand Beyond Beer x CODO Design
Tue. Oct 25, 2022 | 3:30 PM – 4:30 PM | room: 206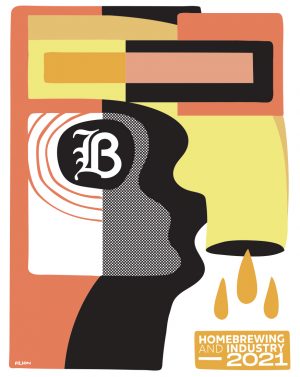 Are you heading to the Ontario Craft Brewers Conference & Suppliers Marketplace 2022? Come get your free copy of Homebrewing and Industry 2021 at the Can Management & Keg Management booth.