Perhaps one of the most stunning things to emerge from Canada in the last decade is The Cannabis Act, a 2018 federal law introduced by Justin Trudeau that made cannabis legal throughout Canada for those 18 and older. It was only the second country in the world at that time that legalized recreational cannabis.
The legalization of cannabis has sparked new industry and business opportunities for entrepreneurs and investors alike. However, with competition becoming increasingly fierce, it can be hard to stand out in the market and attract more customers. That's why businesses in this space must adopt effective digital marketing strategies to help them grow their online presence.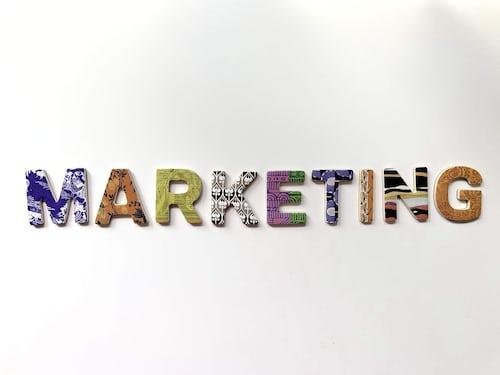 Future of the Cannabis Industry
One of the most exciting things to watch in the cannabis industry is how quickly it is growing. With emerging products, services, and platforms worldwide, there is more opportunity for entrepreneurs who want to get into this space than ever before.
At the same time, competition in the cannabis niche for Canadian Companies continues to grow as well, making it even more critical for businesses in this industry to adopt effective digital marketing strategies to help them get ahead.
Some of the crucial digital marketing strategies for cannabis businesses include creating and maintaining a strong online presence, leveraging search engine optimization techniques to improve visibility, optimizing content for user engagement, and focusing on building valuable relationships with customers and other stakeholders.
Whether you are just entering the cannabis industry or are looking for ways to improve your marketing strategies, there are some simple digital marketing tips that you can follow to grow your cannabis business. 
1. Find Out the Cannabis Advertising Regulations Of Your Country
One of the essential things to be aware of when it comes to marketing cannabis products or services is the restrictions and regulations that are in place. Each country will have its own set of rules and guidelines, so you must understand what you can and cannot do from a legal standpoint. In Canada, for example, there are strict restrictions on how cannabis businesses can advertise online, including what kind of content you can use and where it can be published.
Beyond this, it is also crucial to understand the preferences and needs of your target audience so that you can develop marketing strategies that will resonate with them. This may include keeping up with trends in the industry, understanding consumer behaviour, and more.
With a solid understanding of the cannabis advertising landscape and your target audience, you can develop and implement effective digital marketing strategies to help your cannabis business stand out and grow.
2. Strong Website + SEO Strategies
A solid online presence is crucial for any cannabis business, as it will be one of your key marketing channels. This means you need to have a well-designed website that is optimized for user engagement and search engine visibility.
Beyond this, you should also focus some of your efforts on SEO tactics such as keyword research, implementing the proper meta tags and descriptions, and working to build backlinks from other high-quality websites. This will help you get to the top of the SERP. And it's essential because most people are looking for new services and goods online, and they rarely even visit the second page of search results.
By empowering your cannabis business with strong website and SEO strategies, you can help it stand out in the market and grow your customer base over time. Engaging in local SEO will also help you reach more customers in your local area who may benefit from the products or services you offer.
3. Develop Valuable Relationships With Your Customers
To grow your cannabis business, it is also important to focus on building strong relationships with your customers and other industry stakeholders. This may include engaging with them on social media platforms such as Instagram, Facebook, or Twitter or even reaching out to them directly through email marketing campaigns.
By taking the time to get to know your customers, you can better understand the needs and preferences of your target audience. This will help you create marketing content that is more relevant and valuable to them, thereby improving customer engagement and retention over time.
4. Make Your Cannabis Content Smart
As mentioned above, it is essential to focus on creating high-quality content that is optimized for your target audience. This can include using tools such as keyword research and topic analysis to come up with ideas for blog posts, website copy, social media updates, and more.
Additionally, you may also want to think outside the box when it comes to creating cannabis content. This can include things like infographics, webinars, ebooks, and more. It's all about getting creative and engaging your audience in new and interesting ways!
5. Use External Sources
To boost your cannabis marketing efforts even further, it is a good idea to look into external sources of digital marketing. This may include partnering with an experienced digital marketing agency to help you navigate various facets of the industry and provide additional resources and expertise that will help you achieve your business goals.
It also includes influencer marketing, which can be a very effective way to reach consumers and boost your brand awareness. You need to analyze the audience and provide enough value, so it is worth your time and effort to find the right influencers.
6. Update Third-Party Directories
Of course, you also need to make sure that all third-party directories have the right information about your cannabis business. This includes things like online listing sites and Google My Business pages. Not only will this help you rank higher in local searches, but it can also boost your customer engagement by making it easier for locals to find and interact with your business.
In Conclusion
As the cannabis industry continues to grow and evolve, it will become increasingly important for businesses in this sector to adopt effective digital marketing strategies. With these simple tips in mind, you can be well on your way to growing your cannabis business through effective digital marketing strategies. Embrace the power of digital marketing and watch your business thrive!​