Many of us are looking for more ways to make our homes more convenient and energy efficient. Still, as we get consumed with intelligent plugs, cutting out meat and walking instead of driving to work, we forget that living a more energy-efficient lifestyle often starts with the small things like our home fixtures. 
That's right; your lighting and energy usage could contribute significantly to your carbon footprint, so it's essential to look a little closer to home when trying to live a greener lifestyle. 
Thankfully, Artika has technology that can help. 
Smart technology isn't just a convenient way of gaining more control over your home; it's also a step toward a greener lifestyle. We've created this guide to help you understand why using Artika's energy-efficient lighting option is the best idea for your home. 
Keep reading to discover what Artika's smart lighting technology can offer your home. 
What Is Smart Lighting Technology? 
Artika's smart technology offers a new way to control lighting fixtures. From voice control to deciding your lighting temperature, Artika's Smart technology allows you to harness greater control over your fixings and stop relying on switches and dimmers attached to your walls. 
You can control your lighting through the Artika app installed on your Android or IOS device, ensuring you can switch your lights on even if you aren't home. This offers you greater security and lets you quickly switch on your lights before arriving home on those dark evenings. 
Artika's smart app works anywhere on your smartphone with no hub required, so even if you're hundreds of miles away, you can schedule your lights and make it look like someone is always home. Arika's smart technology is also compatible with Google Home and Amazon Alexa, so all you have to do is shout, and your lights will switch on. Forget fumbling around in the dark for switches.  
How Does Smart Lighting Technology Provide More Convenience in the Home 
Have you ever gotten home and scrambled to find the light switch or panicked that you're going to be out of town for a few nights and you're not confident in your other home security systems? You need Artika's smart technology lighting for greater convenience.
Here are some of the ways that Artika Smart LED Indoor lights like Pluto and Outdoor lights like Stark offer greater convenience: 
More Control 
Artika's smart technology means you have complete control over your lighting when you have your phone. You can easily switch your lights on before you step through your door, offering peace of mind and ensuring you've got plenty of light to search for your keys when you arrive.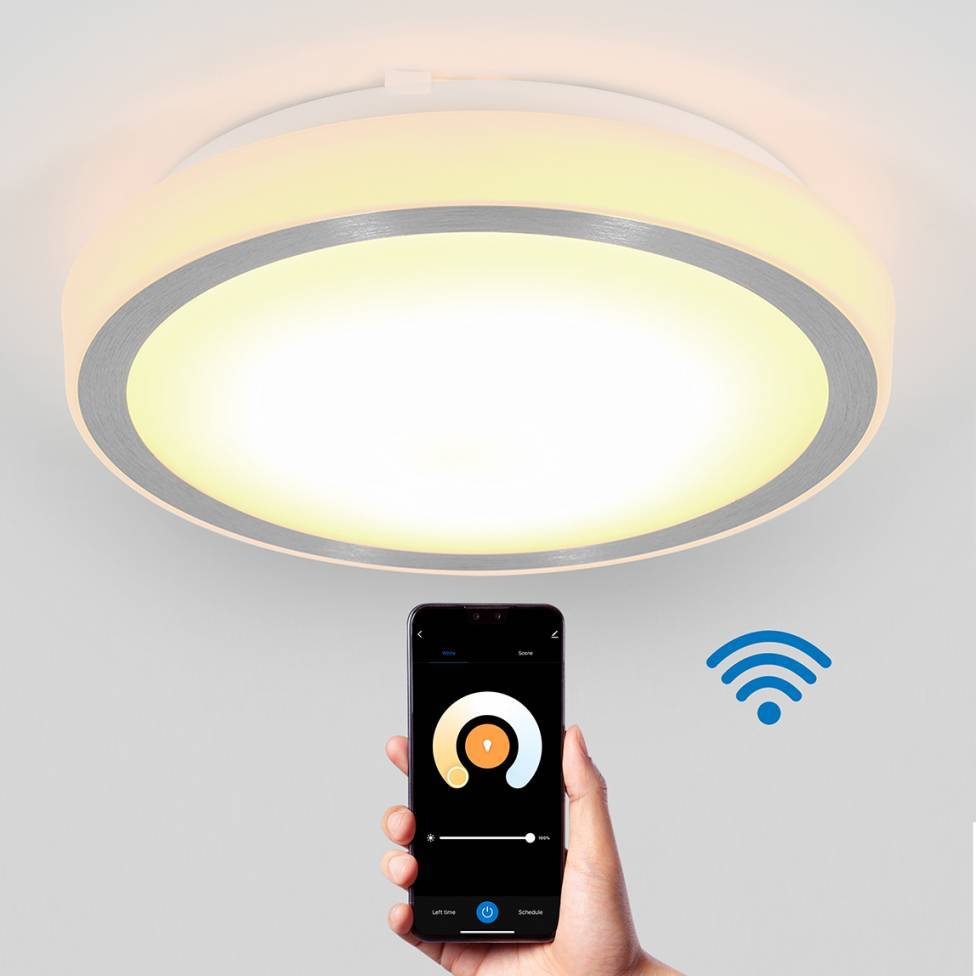 Source: Artika
Light Scheduling
You can schedule your lighting to come on at different times of the day, so if you've got a pet at home and you're likely to be late, you can schedule the lights to switch on when it gets dark. You can even set a schedule for when you're out of town, making it look like there's someone home, even if your house is empty.
Enhanced Security
Artika's smart app can optimize your security systems with intelligent lighting that turns your porch lights on at dusk and then back off at dawn. The Stark Artika Smart LED outdoor light is ideal for deterring break-ins, as it decreases the number of areas in complete darkness for criminals to hide. You can even customize this schedule to suit your routines better. 
Hands-Free Operation
Got your hands full of groceries? No problem. Artika's smart technology lighting also responds to voice control, so you must ask your Google Home or Amazon Alexa device to switch on your lights.
Control Over Colour and Dimness 
However, the little things also matter when it comes to convenience, so your Artika Smart App can also control things like the temperature of your lights. You can easily customize your lights to suit your needs, choosing a warm cozy light if you want to snuggle up on the couch with a good book or selecting a cool light for maximum brightness and a clean look on your front porch. 
You can even dim the lights to suit your needs, making them brighter if you're cooking or need to search for something and dimming them if you want to settle in to watch a movie. Whatever your needs. Artika's smart app is the ideal smart lighting technology for maximum convenience. 
Why is Smart Lighting Technology a More Energy-Efficient Lighting Option?
Not only is Artika's Smart Lighting technology more convenient, but it's also a lot more energy efficient than standard lighting options that use incandescent bulbs. Here's an explanation of how this technology can decrease your carbon footprint and your bills: 
LED Lighting
LED lighting is a much more energy-efficient option, even without smart lighting technology. Unlike other bulbs, such as incandescent bulbs, LED lights only produce light, unlike light and heat. This means it takes less energy to produce the same amount of light as other bulb options. 
A high lumen-to-watt ratio means that LED lights use 70% of their energy to create pure light, so you won't need to rely on so much energy for bright light. This positively impacts both the planet and your wallet, as you'll decrease your reliance on fossil fuels for energy and reduce your utility spending on your electricity bill every month. 
Additionally, LED lights last much longer than other lighting options, meaning you won't be replacing and discarding non-recyclable materials as much as other bulbs. Artika's smart LED lights offer 50,000 hours of light, so you won't have to worry about changing any bulbs for at least five years if your lights are in 24/7 use. 
Automated Schedules to Switch off Lights and Save Energy
Stark and Pluto offer automated light scheduling through the Artika Smart app, making your lights far more energy efficient.
 If you're used to leaving your lights on all day to compensate for dark winter afternoons, then you're probably used to high energy bills due to excess energy usage. You can quickly curb this with automated scheduling, reducing the time needed to have your lights on and consuming energy. 
With these features, you can confine your energy usage to just a few hours, dramatically reducing your reliance on fossil fuels. This is also useful if you remember that you left a light on when you left your house in the morning, as you can quickly stop high energy usage by switching your lights off from your phone.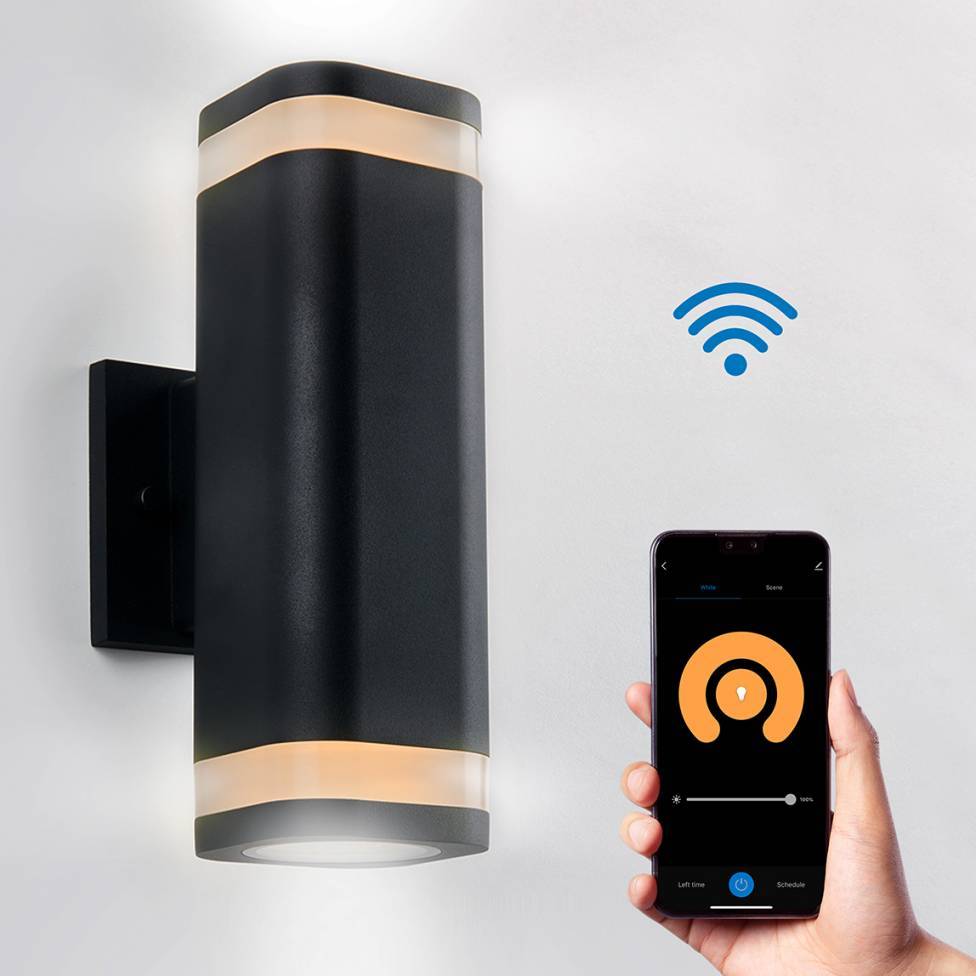 Source: Artika 
Choose Artika For Smart Lighting Technology to Make Your Home More Energy Efficient and Convenient
If you're looking for ways to increase convenience in your household while making moves to become more energy efficient, trust Artika to make it easier for you. Artika's smart LED indoor and outdoor lights can give you more power over your lighting design and offer you more control over lighting schedules, security and accessibility. 
Artika offers a fresh take on lighting design and provides an extensive range of indoor and outdoor lighting. You'll find a lighting style to suit your home decor, no matter your unique tastes. From bathroom lighting to your bedroom, you'll find stunning LED lighting and other statement fixings available online at Artika.