1-3rd of June at the Halifax Convention Centre | Tickets
Our Brewery is Secret Cove Brewing and we are located in Western Newfoundland in the small town of Port au Port East.  Jason Hynes and wife Sheila Dwyer opened the doors to Secret Cove back in Dec 2018.
How long have you been brewing beer, what are the core values of your brewery? What makes your beer unique? 
Jason is the Brewmaster at Secret Cove and began brewing beer while studying Biochemistry and Food Science at Memorial University back in 1997. An avid reader and home brewer who prefers reading cookbooks over a monthly cable subscription, Jason's love for the technical process led him to begin brewing professionally and start Secret Cove Brewing after looking for a career change from IT.  Jason credits his love for cooking, his technical IT background, and his choice to study Food Sciences in university with why he feels their beers stand out as they do. Along with his two brewers Allan Kerfont and Scott Snook, together they are a very passionate group who are committed to the product and each has their own talents that contribute to the cause.  Allan and Scott were both former tradesmen and Jason credits them to brewing consistent squeaky clean beers day in and day out.  "My guys are the best.  They are both technical and built their careers on precision".  Scott is a stainless welder, homebrewer, and blacksmith, while Allan has experience in Sales, Crunching numbers on a brew day, is super organized, and provides a leadership role in the Brewery.  Rounding out the group is Jason's Dad Gus.  Once a retired Paper Mill technician, he now drives the Secret Cove delivery truck around Western NL but more importantly, he's someone we count on to fix anything and everything in the plant.  "Dad and I built the brewery together.  He taught me everything from how to finish concrete to how to frame a wall."  He'll fix our boiler when it's down or repair the canning line when things go sideways.  This happens often,  He spent a career troubleshooting and repairing heavy equipment at the Mill all those years.  Everyone plays an important role in keeping the engine running.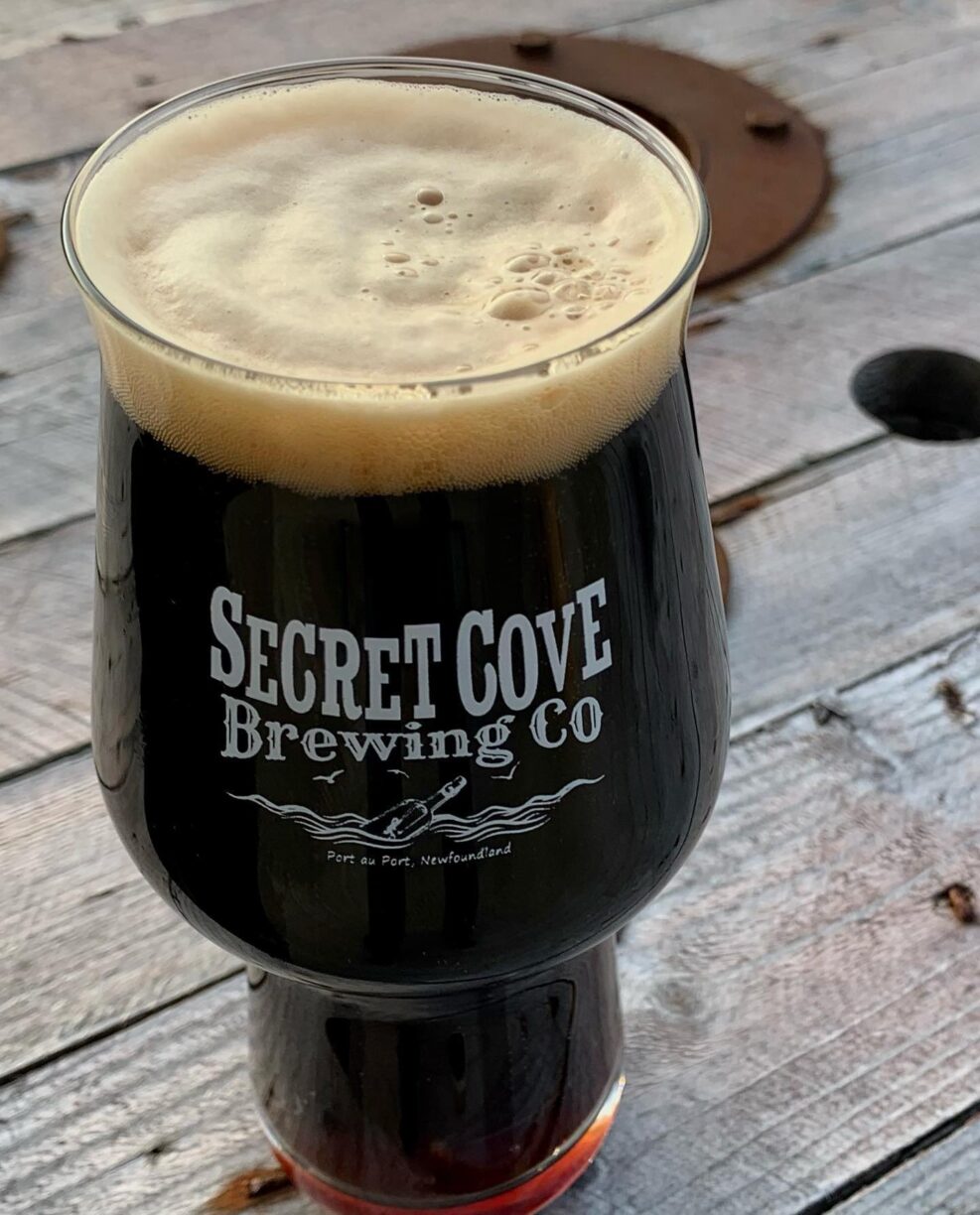 What are the challenges for your business? And upcoming projects for your business in 2023? 
As far as core values towards brewing, it's a simple ritual:  strive towards brewing tasty and targeted beers.  I say targeted, as expected outcomes are a must and it boils down to a decision on how that recipe will influence the taste of the beer. I also don't buy into the complicated beer narrative.  To someone trying your beer for the first time, it's really about the taste and appearance of the beer and not how many adjectives you can use to describe the beer on your social.  With brewing, I firmly believe it's important once you've established a solid cleaning regiment and predictable brewing process to continually study your ingredients as those are the things that you are changing the most from beer to beer.  In our case the playground of grains and hops is vast.  Water too isn't neglected but I treat water chemistry no longer like a math game but more like seasoning in my kitchen.  They are called salts for a reason.  My coffee table always has a half dozen brewing or cooking books in a pile.  Reading is a big part of the process for me.  Most of our beers are created today with lots of flavor targets.  I study a beer style and then chase flavors through grain, hops, time and temperature, etc.  We are lucky to have some of the best brewers around who can execute and hit their numbers day in and day out.
Everything I do with respect to food and beer (as I also cook in our restaurant) comes from a lifelong passion for cooking and exploring food recipes from old classic cookbooks. It doesn't hurt that our team is obsessed with quality. To quote Jason's father Gus who has played an integral part in the plant design, build, and operations (and in the beginning joined Jason as they brewed together back in the early days when they started out).  Gus would often say  "Why bother to do anything if you aren't going to do right?".  Years later this has been how we have set the bar.  Every beer recipe is another test and you often hear the expression, we're always aiming for the fence.  Jason believes that to run a successful brewery you need to do two simple things:  Maintain.  And always Improve.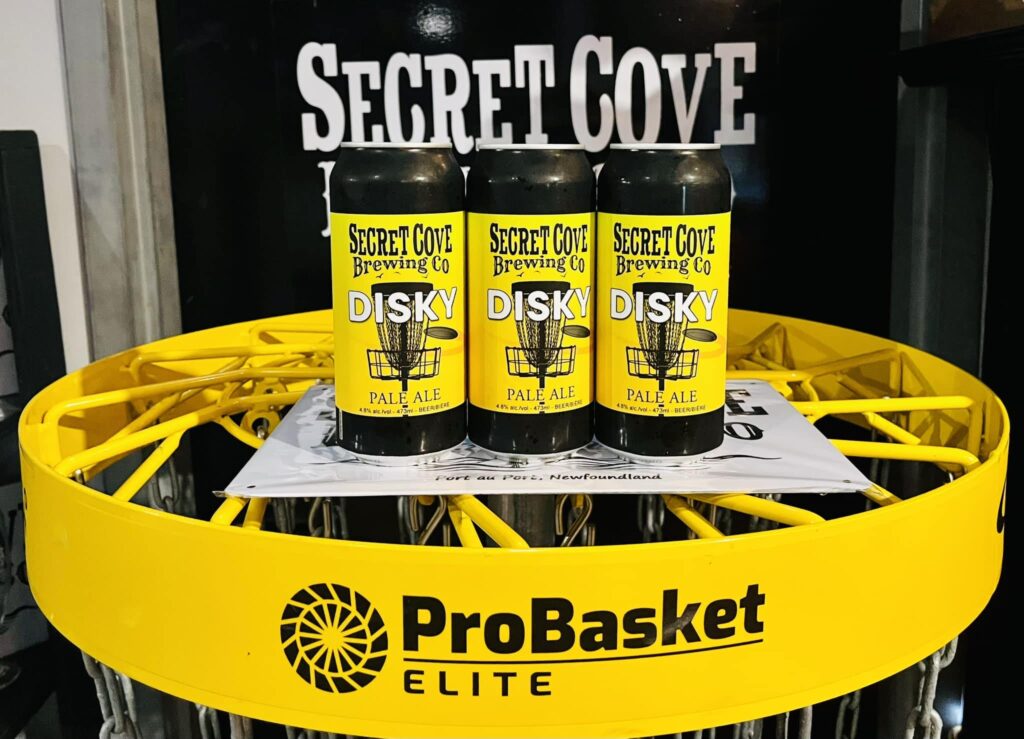 The biggest challenge we are facing today is inflation and the rising cost of transportation specifically the soaring energy costs.  We live on an island and everything has to be trucked in long distances so this makes it very difficult to be profitable this early in the stage of our business. We find ourselves often spending upwards of $900 to ship in a pallet.
Q&A for brewers: How do you choose the hops for your recipes? Please explain the process for choosing your hops.
When asked about hops I think of flavors.  Brewing is so similar to cooking, and I love to have a stocked pantry.  Hops are more chosen based on flavor profiles and how they fit geographically into a style guide.  I've been down that road where I've studied and compared things such as total oils in hops such as myrcene, but today those can be a side-by-side comparison tool, and now I look through tasting notes of previous beers to select which hop I put forward to say in a hoppy IPA.  My experience has grown and I'm more confident today in selecting hops and their placement in the kettle or with Dry Hopping.  The more data you know about a hop, the better informed you are about how to use it.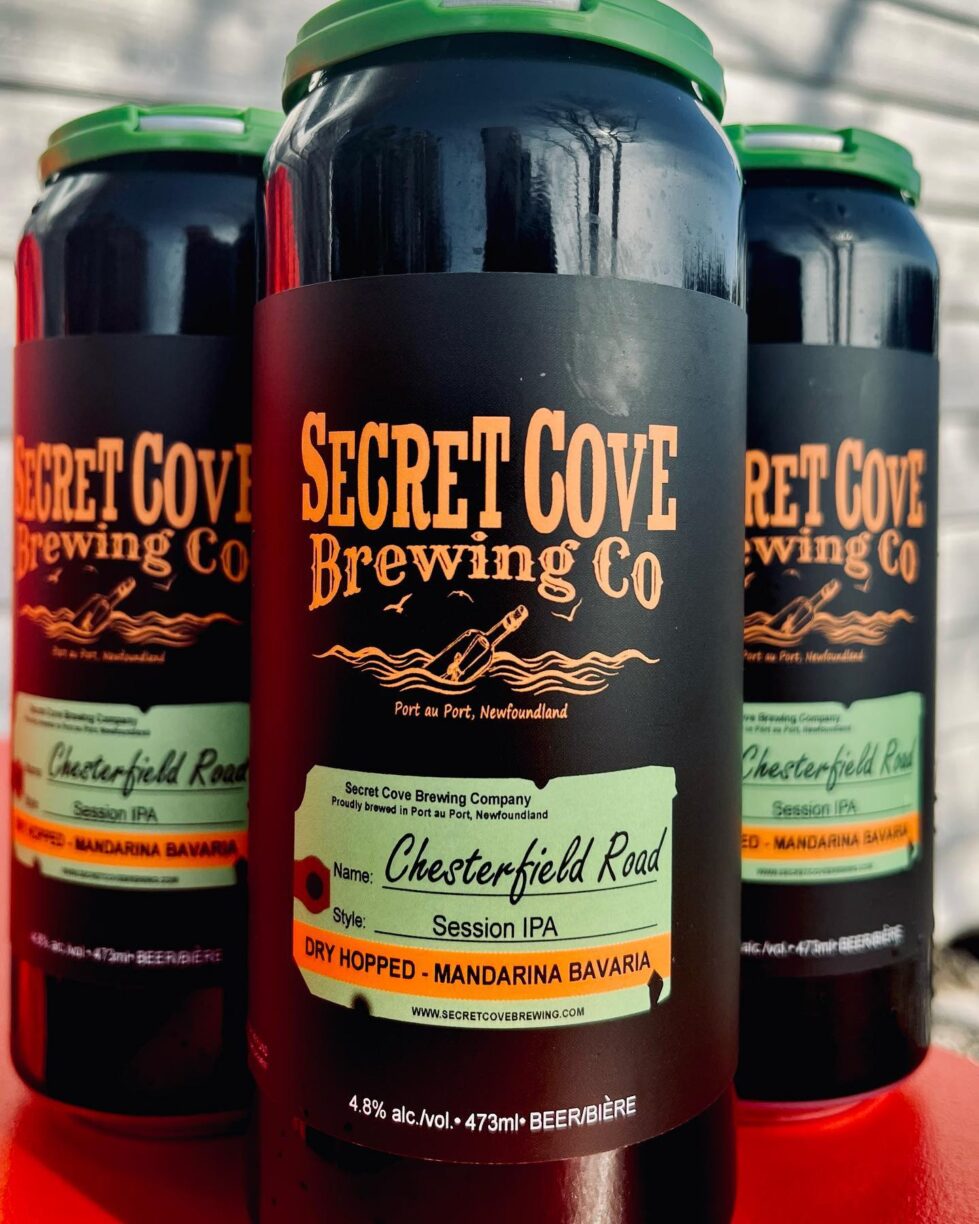 We tend to prefer American and old-world UK hops but these days more German varieties are brought into our beers. I love German hops that are smooth in the kettle.  We've made some special beers with merging hops from different continents. We love brewing hoppy IPA and I love working with groups of hops rather than single-hop beers.  There needs to be a dynamic at play as a group however it's important to push one of those hops to the front for a specific note you are chasing.  I use the example of music whenever referring to alcohol;  Beer ingredients are like a 4–5-piece band, if you want to rock out you need friends who play well together.  Hops imo are just that.  But like any art, exploring new ideas can be something wonderful.  When designing a recipe for me, there's a couple of 2-3 days getting familiarized again with each ingredient including hops so that it's fresh in your head.   There are so many other factors that interplay.  Something I do that may be different, is I love to look at lineages of how new varieties are cultivated. Most often when exploring new varieties, you can take out some of the guesswork because I've worked with so many hops, in particular their genetic parents.  I use that information to help navigate my targets when building hop relationships.  It just works and it's another tool in my toolbox.