1-3rd of June at the Halifax Convention Centre | Tickets
Q&A with Jeremy McLaughin, Operations Manager from Village Brewery. We're located at 5000 12a Street SE, in the Highfield Industrial neighborhood east of Blackfoot Trail in Calgary, AB (across the street from the Calgary Food Bank).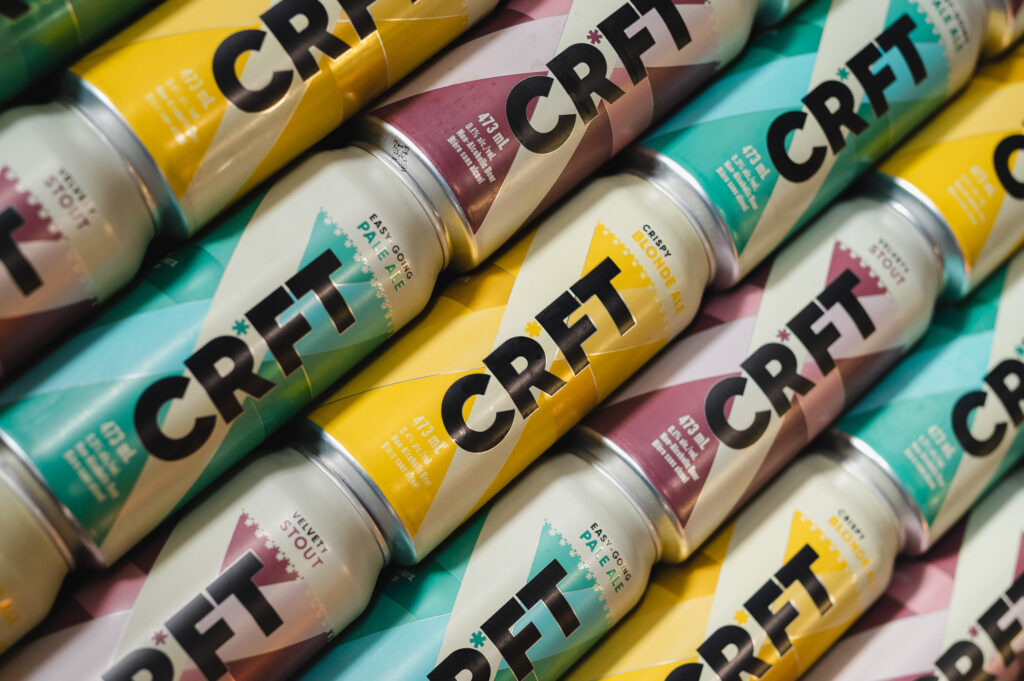 How long have you been brewing beer? What are the core values of your brewery? What makes your beer unique? 
The Village is a Calgary-based brewery established in 2011. Since its inception, Village has been proudly dedicated to building community, gathering people, and innovating craft beer. Seven founders and fifty accomplished community leaders we call Beer Barons came together with a clear intention: make beer they'd want to drink and do some good in the community. The result? A group of enterprising individuals created a community-focused craft brewery. Eleven years later, Village continues hosting events, supporting the arts, fostering connections, and building community by celebrating local people's uniqueness and diversity and doing inspiring things.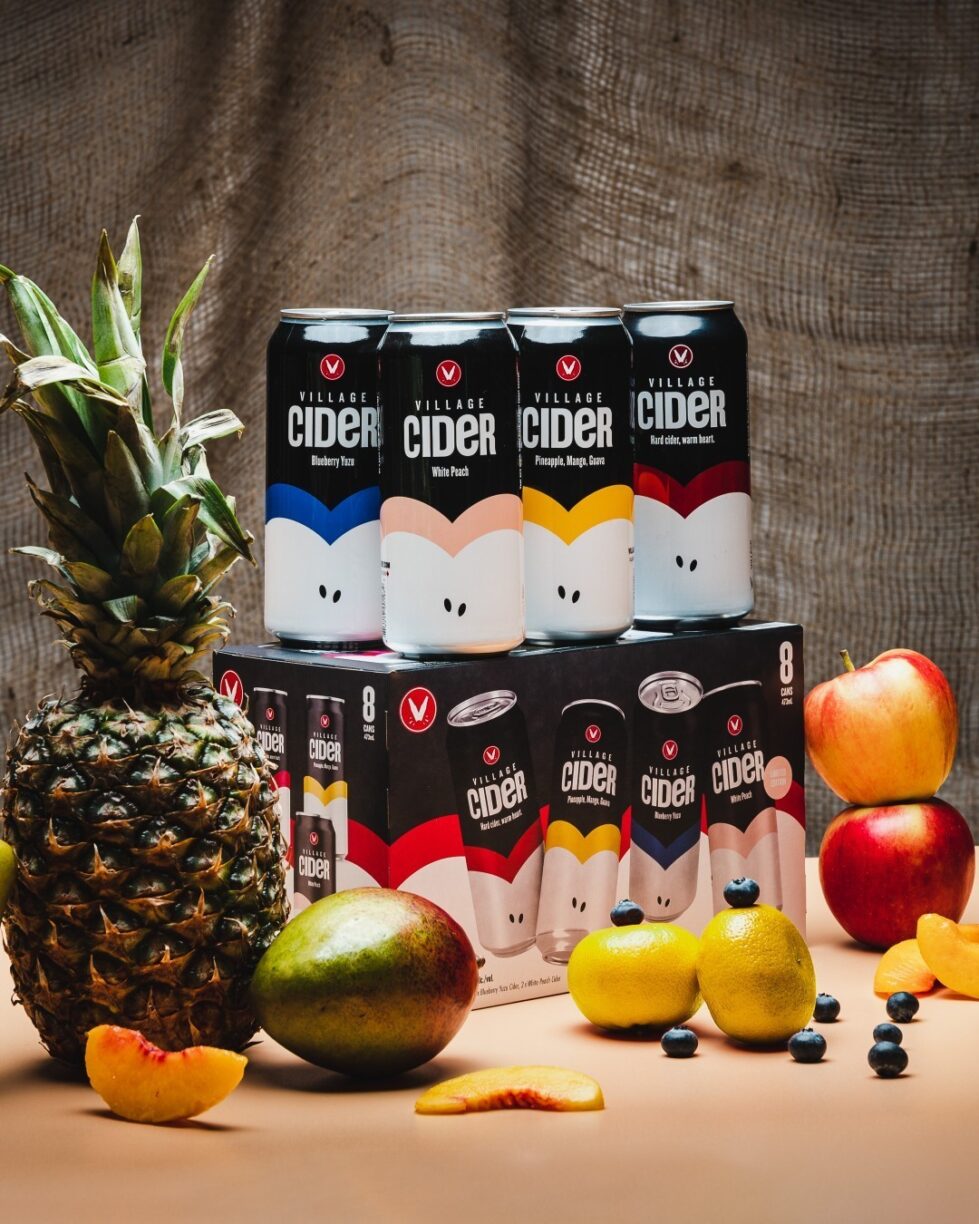 What are the challenges for your business? And upcoming projects for your business in 2023? (explain)
Over the last year, we celebrated a decade of business in the Alberta craft beer scene. We witnessed (and were part of) the explosion of craft beer in Canada, which kept us on our toes, constantly innovating and exploring boundaries of beer styles, brewing processes, and products in the market. Consumer trends have shifted over the years, and the need for exploratory beer styles has grown, along with a taproom experience that allows consumers to enjoy and connect with your brand. Having said this, we've made some significant changes over the last year to accommodate a growing craft beer audience and explore new markets.
We took the big step of rebranding our Essentials beer line, featuring six approachable beer styles, to include the faces of local people on our labels, each representing the diversity and vibrancy of our community.
Projects like the iconic, reimagined Calgary Beer, which paid homage to Calgary's first brewery through contemporary craft techniques, helped us thank the city that has been so welcoming and has embraced our brewery and mission.  
Our Village X Champagne Pilsner, a milestone tribute beer, was remarkable in that we honored the individuals who have left their mark on our brewery over the past ten years by "leaving their mark" on this beer by hand-painting an X on each bottle, making no two bottles the same.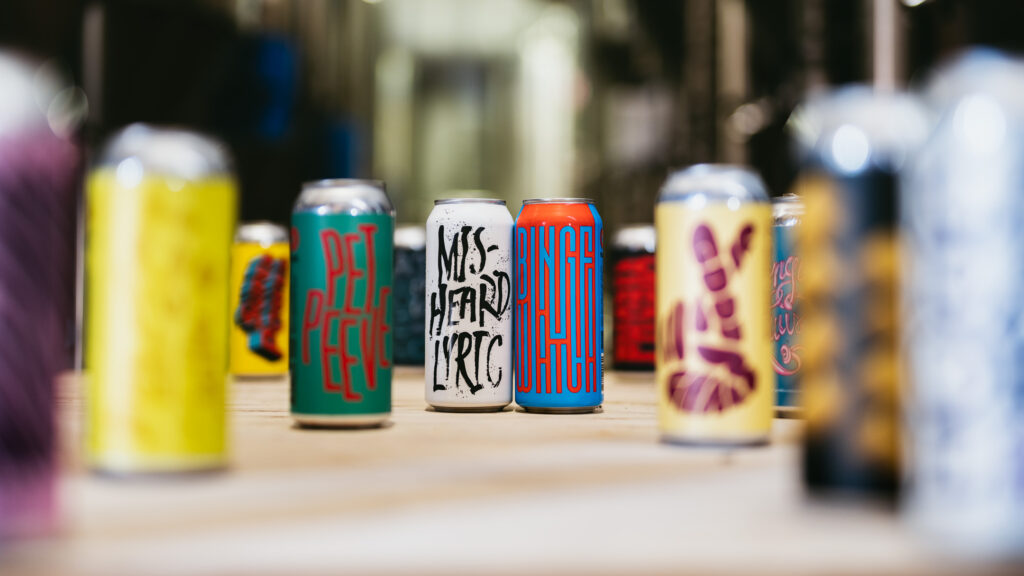 And finally, we launched a full line of Explorer craft beers (3 core and 11 special releases), a bold step into the next ten years, headlined by a beer we are passionate about called Binge Watch, a New Zealand Pale Ale.  From Misheard Lyric to Best Run and Pet Peeve to Phobia, each beer in our explorer line is named to spark a conversation and bring people together.  After all, the conversation is a beer for the soul!
We embarked on a significant project to celebrate our tenth anniversary and firmly step forward into the next decade.  Our latest transformation is launching a brand-new Village Taproom & private event space. This head-to-toe renovation is about what's next: creating endless opportunities for the next generation of Village Brewery with expanded space for everything from casual meet-ups to concerts and exhibitions to elegant long-table dinners. You'll find 16 taps featuring delicious craft beer, ciders, and non-alcoholic beer. Plus, a curated food menu to complement the beer and taproom exclusives like a dedicated nano-brew tap and landing overlooking the brewery. 
Our latest community initiative, the Jim Button Community Builder Fund, was launched alongside our good friends at Evans Hunt, Dave Kelly Live, and Jim's family. It was established to honor Jim's legacy, our dear friend & co-founder, and his lasting influence on all of us. It will commemorate Jim's life-long passion for bringing people together to celebrate what makes us unique by supporting individuals committed to building communities, organizations, and institutions dedicated to bringing us together. 
Come by Village and see what we're all about—high-quality food and drink, a room full of exciting individuals, and an approachable atmosphere. You'll get the first sip of the brewing team's experiments and the ones still in progress. You'll learn about the latest happenings in town.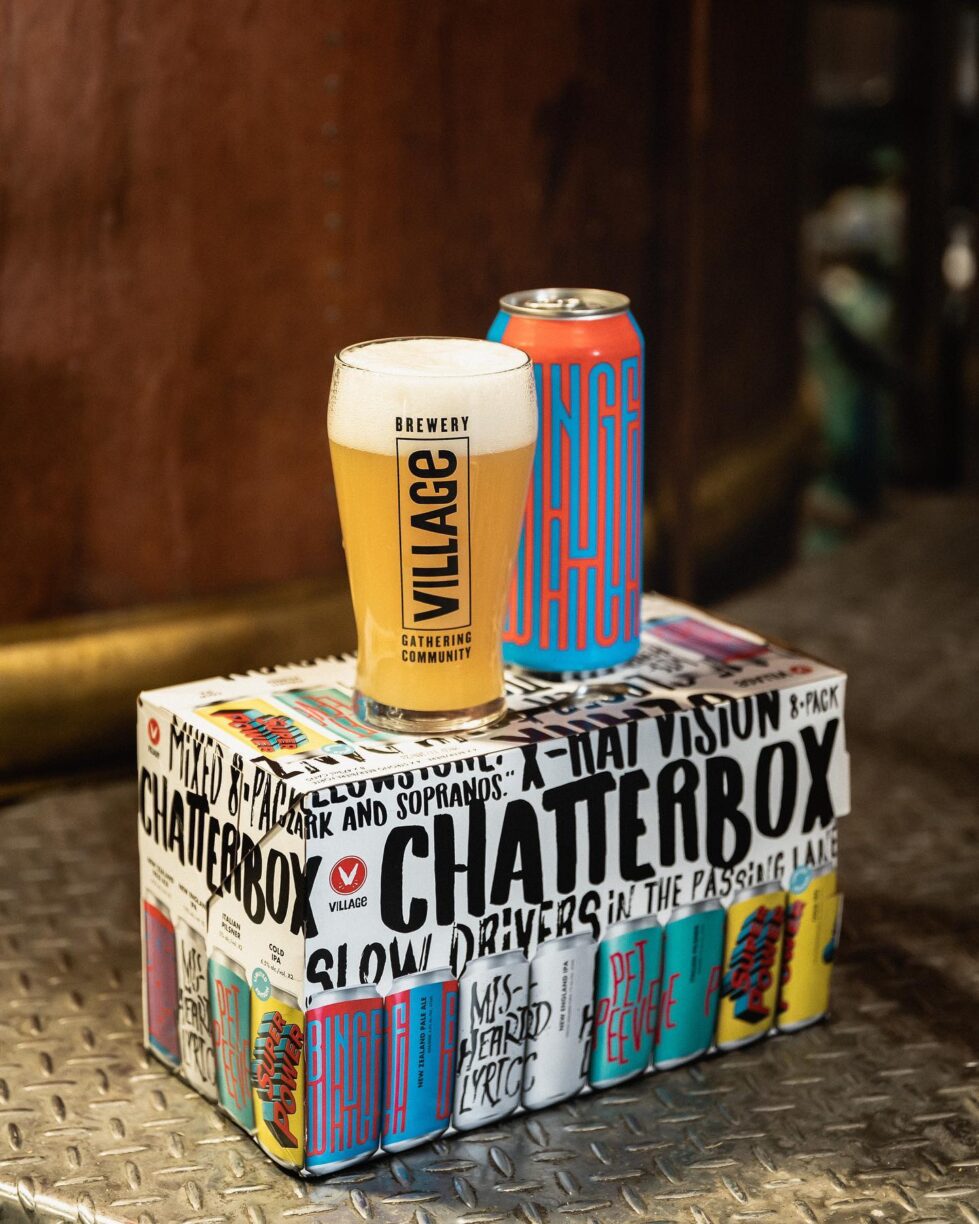 Q&A for brewers: How do you choose the hops for your recipes? Please explain the process for selecting your hops.
We like to be intentional when choosing our hops. Hop suppliers do a fantastic job of outlining the unique aromas of each hop in their catalog. Depending on what we're trying to achieve in the beer style, we try to pair those hop aromas with our desired outcome. Pairing scents by getting samples and doing a hop rub helps us analyze our own opinion on each hop, as needed. The beauty of this industry is that there's so much creativity and variety in each recipe; look at hoppy and hazy beers, for example; all recipes are different. If we're curious about how a hop tastes in a final product, there is probably a beer brewed with it, and we can compare it to our ideal flavor profile. Choosing some off-the-wall new hops can be challenging, but that's where the beauty of pilot (small-scale batches) comes in because you can try our new unnamed hop to see what it does and have fun with the product you are producing.
villagebrewery.com | instagram.com | Facebook | 5000 12A Street SE, Calgary, AB