EDITS, a fresh new Vancouver-based boutique design brand on a mission to make high-end furniture designs available at mid-market prices, is proud to launch its online shop this week with a pre-order special offer on of its first collection 'Circus'. After 17 years in the design industry, EDITS founder, Richard Trory, is adopting an innovative direct-to-consumer (DTC) approach to the high-end design-furniture market that streamlines the buying process and addresses issues of affordability and accessibility.
The first collection from the EDITS brand, designed by Trory, is appropriately named to reflect the collection's embodiment of strength, balance, and choreography. Inspired by a multitude of design influences, ranging from the Bauhaus to the Bouroullecs, the Circus Collection fuses the rationalization and simplification of modernism with post-modernist attitudes that embrace design as a beacon of intellect and emotion.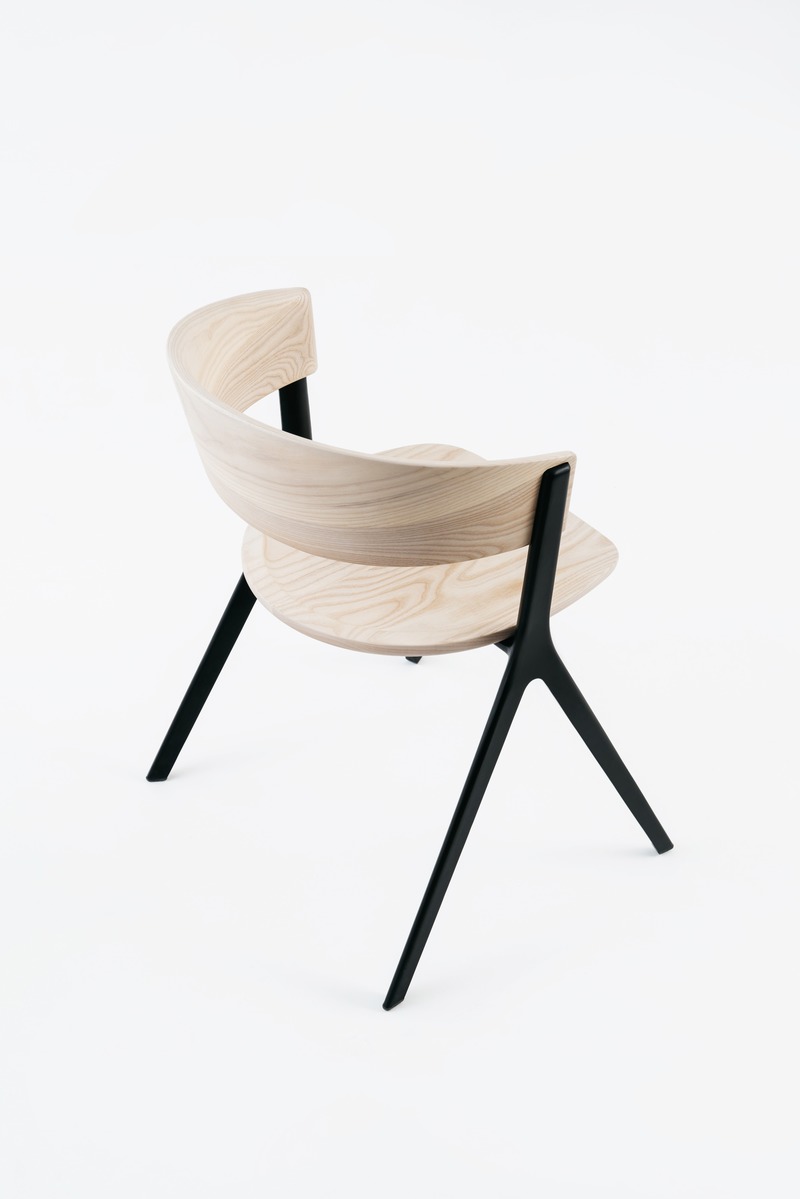 "Overall, I really wanted to make a statement about how chairs should be made in the 21st century, with new approaches to materials and techniques," Trory explains. "Circus is a very elegant collection that is industrially, yet sustainably produced, more robust than what has come before, with references to modernist nostalgia and new-century minimalism."
A new business model
The iterative design process behind Trory's Circus Collection extends to the careful design of its complete supply chain, ensuring a cost-effective process that ultimately benefits the buyer. Capitalizing on the rapid rise of direct-to-consumer (DTC) online sales models that remove layers of retail overhead, EDITS is embarking on a journey to present contemporary design-lovers with a more affordable and easily accessible online alternative to the entrenched high-end showroom model.
"The big-name design brands take an uncompromising approach to curating their collections and executing a designer's idea, but the brand experience often gets watered down at the showroom level, and that kind of design-forward attitude is largely missing in the middle-market," explains Trory. "Manufacturing high-quality products is always an expensive process, but it's actually the layers of distribution and sales overhead associated with traditional retail channels that pushes pricing 4-6 times above production costs."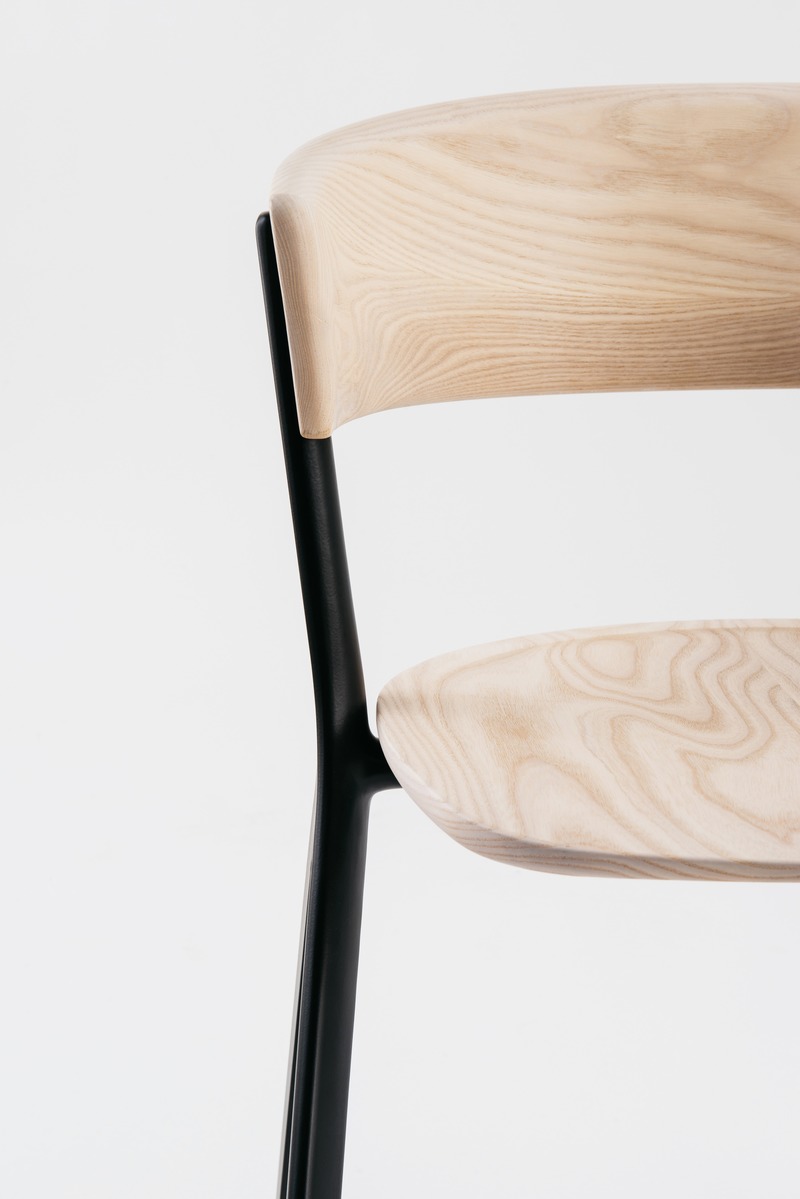 By combining high-tech parts manufacturing, handcrafted assembly, and global availability through a DTC platform, EDITS is boldly advancing the state-of-the-art in which high-end design is produced and delivered. The EDITS approach reduces lead times and offers consumers as much as 50% savings over projected costs of marketing the collection through traditional channels.
"The Internet is the great equalizer that allows small, independent companies to compete on the same footing as global giants," says Trory. "That opens up a new avenue for small brands to do exceptional things that are more affordable and as equally visible as big brand designs."
In addition to offering consumers greater access to affordably-priced designer products, EDITS also wants to leverage its online model to reach a new generation of tech-savvy trade professionals looking for a streamlined specification and buying experience. Interior designers and architects seeking new designs for their tenders will find many benefits in the user-friendly EDITS approach. In addition to trade discounts and comprehensive product and supply information, including detailed spec sheets and 3D models, the EDITS online shop offers industry professionals a myriad of customization options, as well as simplified online purchasing, proactive order tracking, and quick and knowledgeable customer service.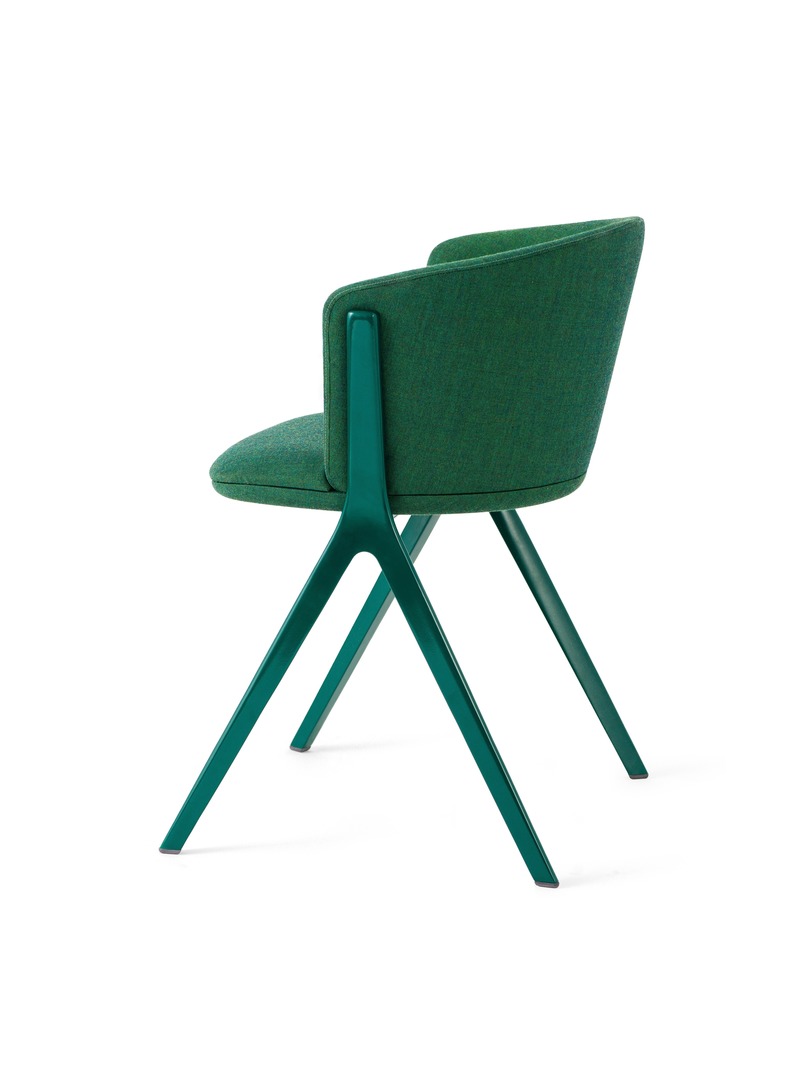 A sophisticated redesign of the ubiquitous
As a small startup competing in a high-end market space, EDITS decided to focus on starting with just a single collection of "fantastic chairs", comprised of three related variants including the classic Circus Wood, the fully upholstered Circus Soft, and the elegant, high-backed Circus Stool. Combining meticulous workmanship with significant investments in time, engineering, and production tooling, the resulting collection is distinguished by its comfort, utility, and aesthetics.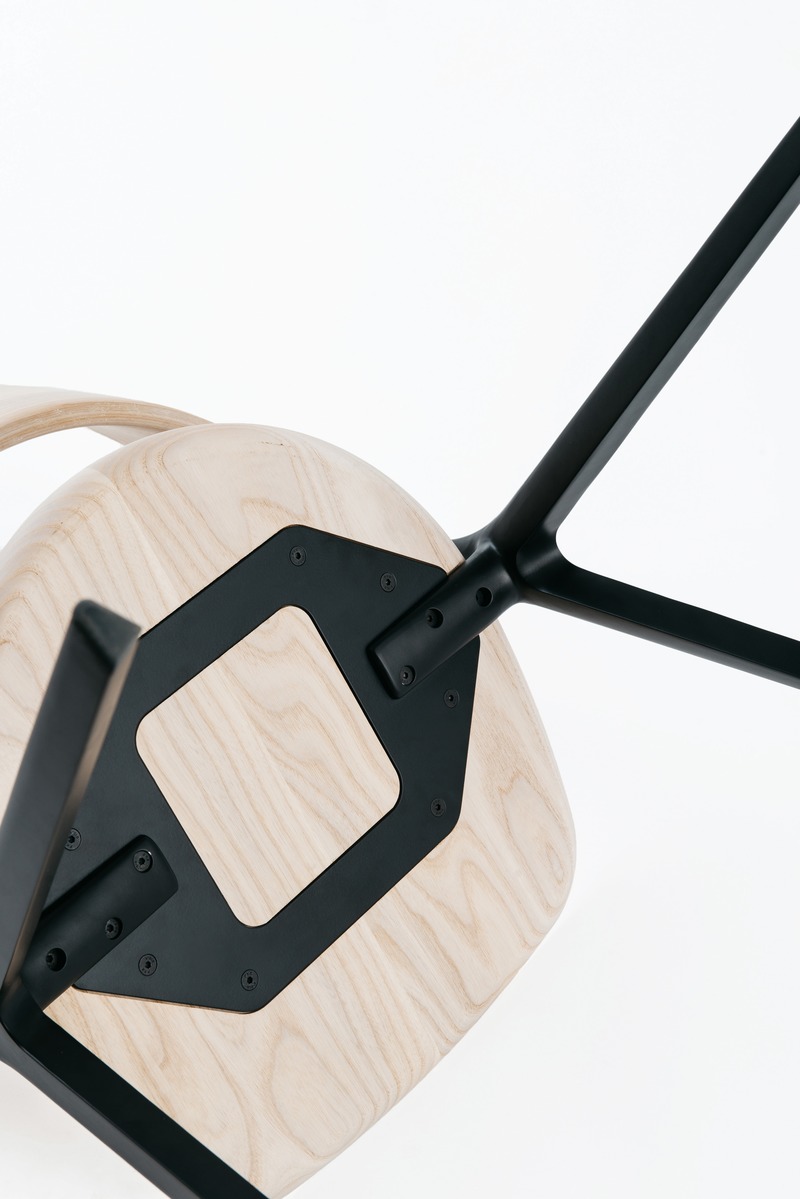 Assembled by the craftsmen of EDITS' main production partner in Montreal, from components sourced from some of the world's most reputable suppliers, the sustainably and economically produced collection features FSC-certified White Ash, 100% recycled aluminum, and eco-friendly finishes and fabrics. Its simple aesthetics conceal subtle design complexities, including innovative bending technology and sophisticated robotic woodworking. Sculpted seats, constructed from the highest-quality wood selected for grain and color consistency, provide unparalleled rigidity courtesy of an embedded aluminum seat plate, which also prevents against warping or cracking. The collection's symmetrical Y-shaped legs, made of high-pressure die-cast aluminum, can support up to 300kg and meet residential and commercial test standards, including BIFMA.
Designed for homes, hotels, restaurants, bars, cafés, offices, and workspaces, each model is available with standard wood finishes of natural clear, black stain, and Japan-Red stain, while the collection's frames are available with silky smooth white or black matte finishes, or with a flawless, polished mirror finish of exposed aluminum. Circus Soft comes upholstered standard with high-quality Kvadrat textiles from Denmark and is available in soft grey, linen, forest green, and Japan red fabric, impeccably tailored to fit like a glove. Custom fabric and RAL-color paint options are also available by Special Order. Standard delivery time is 3 weeks for quantities of less than 24 pieces and no more than 8 weeks for larger orders.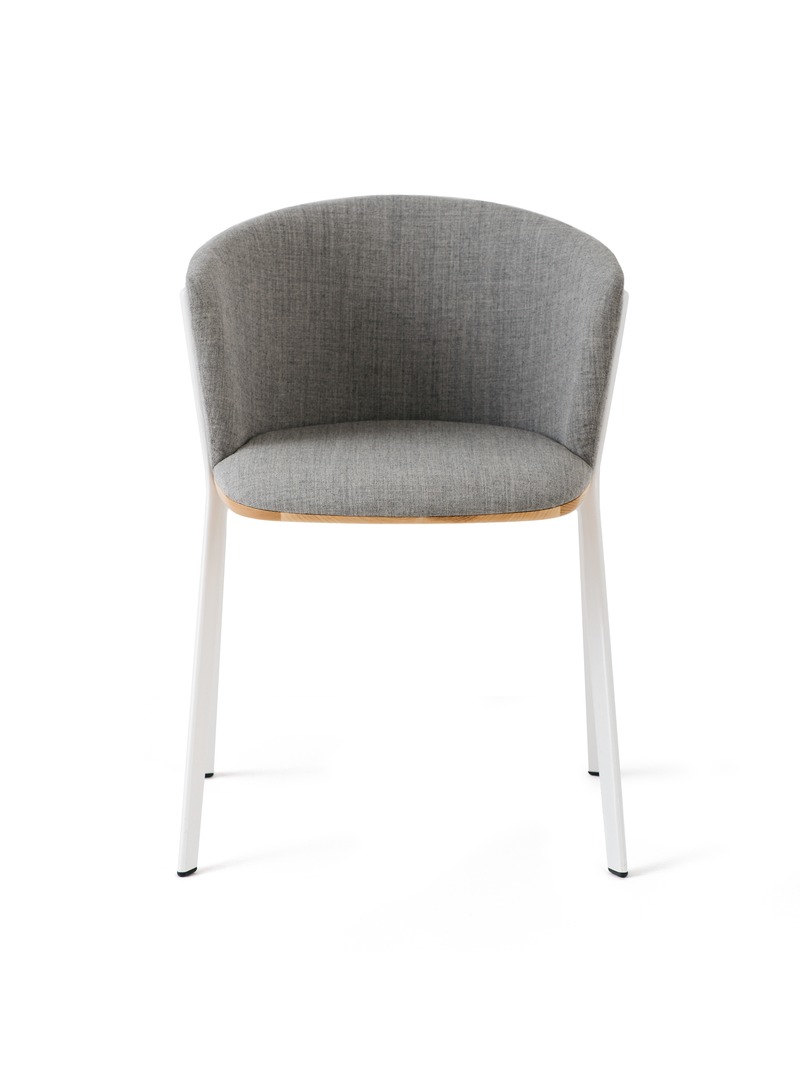 Preparing to launch
Initially presented in May 2018 at WantedDesign, during New York's annual NYCxDesign week, Richard Trory invested significant time and resources in coordinating and streamlining his production, sales, and marketing processes in order to align with his vision of a seamless online platform.
EDITS online shop goes live on Black Friday 2019 with a 15% discount promotion on pre-ordered Circus products until January 2, 2020.
In conjunction with the pre-order offer, EDITS is also running an Instagram Giveaway celebrating the opening of its online shop with an opportunity to win 4 Circus chairs in a choice of finishes, and including free delivery worldwide.
"I love the idea of a more direct approach to selling, which ultimately translates into a lower purchase price, but also a hassle-free experience," says Richard Trory. "It seems inevitable that a portion of the design market will move in this direction, and I want to be among its new protagonists."
EDITS Circus chair was nominated for  this years' Dezeen Awards and Interior Design's 'Best of the Year' for seating design.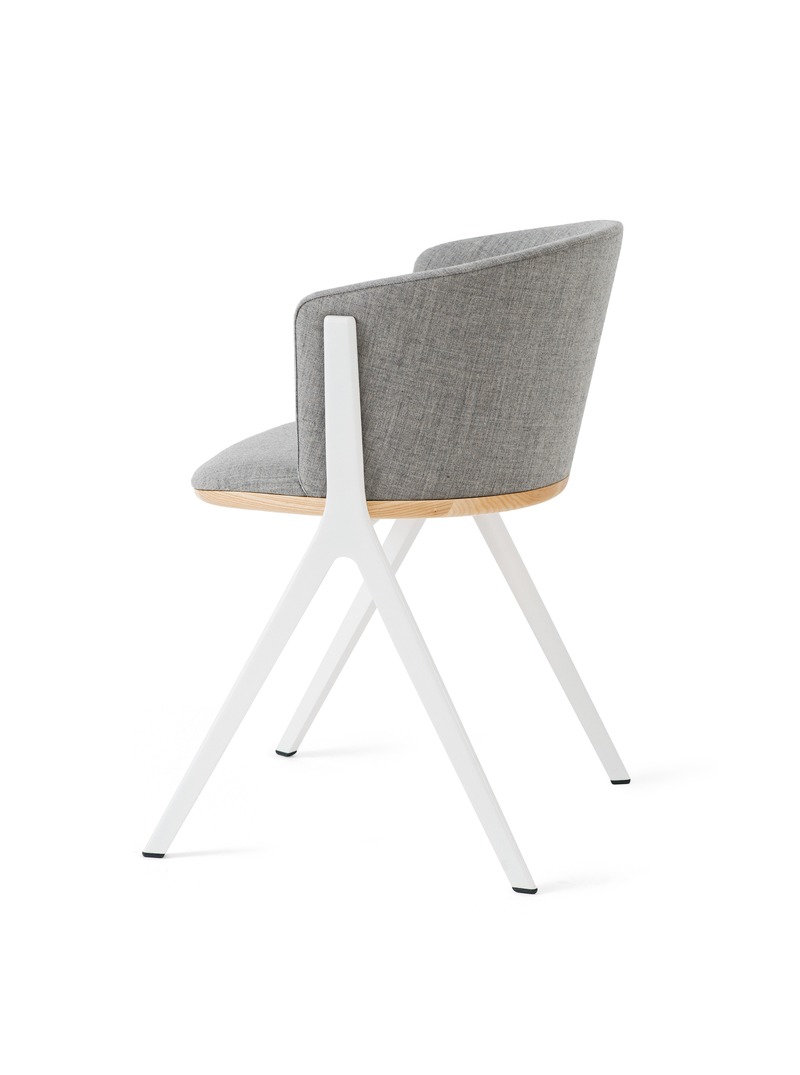 About EDITS
The name EDITS refers to the process of editing in design, which Vancouver-based furniture designer and entrepreneur, Richard Trory, defines as an iterative process of creating multiple renditions in various materials, colors, fabrics, and the development of a curatorial platform for branding the final product.
After working with industry leaders including Design Within Reach, Bensen, EQ3, and Vitra in Switzerland, Trory returned to Canada to focus on creating a vehicle for his own point-of-view in design. Based on his belief that the future of the furniture industry lies with small entrepreneurial brands, he formed EDITS as a passion-project to embrace the principles of high-tech industrial production, old fashioned craftsmanship, avant-garde design ideas, and contemporary aesthetics.
source: v2com-newswire.com