Almost everyone's ideal holiday destination is Hawaii. It's a stunning holiday destination unlike any other on the planet. Hawaii is estimated to receive over 8 million visitors per year. At least 60% of those arriving are from the United States mainland. These tourists can stay on the islands for an average of 9-10 days and spend over $14 billion on their vacations. Many people would take advantage of the opportunity to visit more than one Hawaiian island. But, how can you make the most of your trip to Hawaii? Continue reading to get the most out of your next holiday.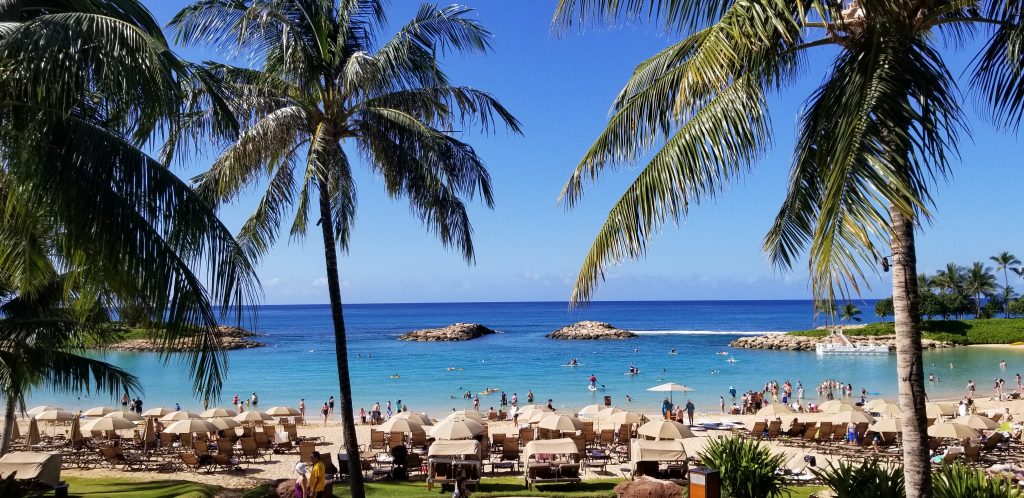 You are not supposed to unwind after booking your Hawaii holiday. Keep in mind that you've just booked your hotel and plane tickets. There's a lot more to putting together the specifics of a Hawaiian holiday. To get the most out of your holiday, you must treat preparation like a task.
1. Pick Activities That Suit Your Fitness Level
Do you want to see some of the best views on the island without the crowds? If you enjoy being outside, are a nature lover, or, Kauai attractions are a must-see. The westernmost side of the island has no highways, making it one of the few unspoiled natural areas in the Hawaiian Islands. 
Determined visitors can take a helicopter tour to see the rugged landscape from above, or take a boat tour or guided kayak trip to see the coastline, while more adventurous visitors can hike the 11-mile Kalalau Beach. More difficult hiking trails, such as Awaawapuhi Trail, lead to scenic overlooks in Kokee State Park, while family-friendly hikes, such as Cliff Canyon and Black Pipe Trail, are accessible.
2. Try The Local Food and Drink
From gourmet chef specialties to casual, snack-on-the-go meals, there's plenty for everyone aboard. Hawaiian cuisine is sweeping the globe. Poke is available on any street corner in food hotspots, but it's just the beginning. There is so much delicious Hawaiian food to be had on the islands and in other parts of the world. Let's take a look at a few examples: 
Kalua pork: served with sweet potatoes or mashed taro root
Laulau: pieces of meat or fish wrapped up in taro leaves
Saimin: consists of Chinese egg-noodle soup 
Manapua: tasty sandwiches filled with either chicken or beans
Shave ice: topped with juices from local fruits
3. Attend a Hawaiian Luau
A luau is a traditional Hawaiian festival that includes various festive foods, such as a pig roast. Entertainment is typically provided in the form of hula dancing and music. Luaus are traditionally used for significant events, but many resorts have adopted them as entertainment. Don't say no to a luau invitation from a local.
4. Witness An Active Volcano
Seeing active volcanoes erupt lava is a once-in-a-lifetime experience. There are several locations in Hawaii where you can see this incredible phenomenon. Volcanoes National Park's Halema'uma'u crater offers a spectacular view of lava. And though you won't be able to get close to the crater due to safety concerns, you'll be able to get a clear view from afar. The best times to see it are before sunrise and after sunset when the sky is almost dark.  
5. Learn How To Hula
Learn about Hawaiian culture while on holiday. The hula, a storytelling dance, is one aspect of the community. The majority of the hotel staff will teach you. The dance is accompanied by chants or contemporary music that is either slow and romantic or fast and energetic. Whatever the style, it's all part of a cultural tradition of sharing a treasure trove of stories that bind dancers and audiences to Hawaiian ancestral knowledge. Hula brings history, genealogy, prophecy, and the stories of the past to life.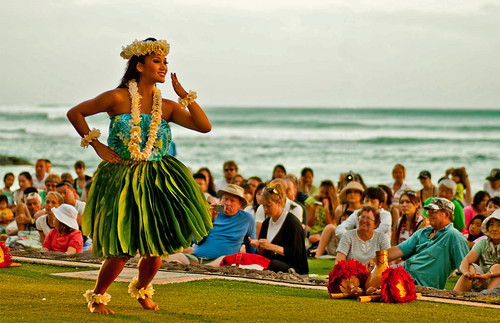 6. Wear Plenty of Sunscreens
While in Hawaii, you'll need a lot of sunscreens to shield yourself from the sun's ultraviolet (UV) rays. Since Hawaii is so close to the equator, the sun rays are much stronger here than elsewhere. 
Often use sunscreen with an SPF of 15 or greater. This ranking determines the number of UV rays that are blocked. More blockage equals a higher SPF. Apply sunscreen 15 minutes before going outside and reapply every two hours. To keep from being sunburned. 
If you're going to Hawaii for a vacation, you'll be there for a few days or weeks. You'll undoubtedly want to blend in as much as possible. To get the most out of your journey, you'll need to stick to a plan. There is something for all to appreciate, from its gorgeous white sand beaches to its magnificent mountains and steep valleys to its city life.