Golf is a terrific way to unwind and keep in shape. It's great to make attempts to improve your golf game, no matter how experienced you are. Improve your form, study golfing tactics, and keep some concepts in mind to improve your game.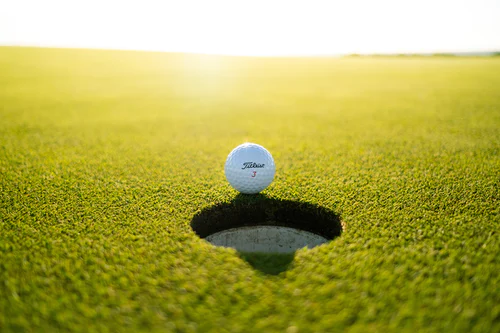 In this post, we'll go over some fundamentals that will help you develop your skills and better understand the game, resulting in improved performance on the golf course. If you're a novice, you may require additional practice to perfect the game. To be better equipped and know the fundamentals of golf it's better to search for a trusted golf website check The Left Rough. So have patience and use the simple advice provided to make your game more enjoyable.
1. Improve Your Grip 
Not only will your grip affect the appearance of your clubface at impact, but it will also let you hold your club securely between your fingers, allowing for speed and power. Every golfer is made differently, so there is no one-size-fits-all approach to gripping the club. However, allowing your lead arm to relax and hang to see where your hand naturally rests is crucial to determining what grip to use. It must also match the pace of your hips and the direction in which you want the ball to fly. Allow a professional to demonstrate how to hold the club and help you discover a grip that works for you. 
2. Use The Best Golf Simulator 
When you can buy or rent a golf simulator, you don't have to put your game on hold because you're busy or it's winter. Above, a high-quality golf simulator rises, providing a convenient escape from drizzly mornings and winter. They'll ensure that your game improves in terms of ability, consistency, and skill.
The simulator will capture every angle of your swing, from your body position, grip, to your impact with the ball. Considerably on an actual course, putting is challenging to perfect, and it's even tougher to imitate on the carpet. Still, with golf simulator options you may pick the best that will allow you to practice a stroke that can be reproduced in an actual match. No other solution is similar to this one.  
3. Use a Hybrid Club
 A hybrid club instead of a 3-4-iron is an excellent option for irons if you're a beginner. Keep the ball halfway between the front foot and the middle of the stance while setting up. The longer the club, the further back you must lay the ball. For a full swing, though, make sure you don't go any more back than midway between your feet.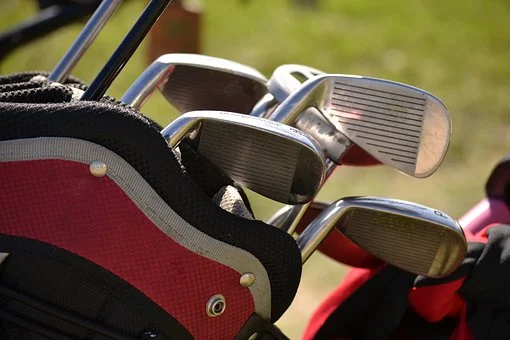 4. Maintain Your Stance
 You might instinctively believe that the stance varies depending on the club. That is not the case! Maintaining a constant stance is crucial to becoming a great ball-striker when it comes to full shots. That isn't to suggest there aren't slight differences in spine angle, ball position, and stance breadth, but how you stand over an iron should be pretty similar to how you stand over a driver.  
5. Hit Shot With Your Wedges 
Most club players can hit greens with a wedge, and it makes a massive difference on the scorecard; but, too many greens are missed, primarily due to hitting the ball the wrong distance. So practice playing wedge shots from varying distances by merely modifying the length of your swing; instead of a rapid rush at the ball, focus on maintaining a constant acceleration. As a result, you'll notice a significant improvement in your distance control. 
6. Master The Pitch Golf Shot 
You may miss the green by 10 yards or more on occasion. This could be on the left, right, or short side of the green. To save par, you'll need promising pitching talents to get the ball on the green and near to the hole despite being so far away. Drop balls around the practice green from a distance to improve your pitching skills. Chipping from the fringe or a few feet into the rough isn't always enough. Set down a bucket of balls 10 yards or more away from the green to work on your golf pitching skills. 
7. Work on Flexibility
 A more flexible physique allows a golfer to generate greater tension in the body by making a more significant, more forceful rotation from the hips and torso. There are various successful strategies to enhance flexibility, one of which is Roger Fredricks' method. A former PGA pro who has converted into a flexibility expert. Stretching DVDs are available for beginners, intermediates, and advanced users. Golfers can use the information to learn how to put their bodies in positions that will allow them to play the game more effectively, with less stress on their bodies and a lower risk of injury.  
There is no such thing as a perfect, faultless golf swing. When a PGA Tour pro shoots 10-under par, he's just as likely to mutter about how he could have shot 11-under as he is to rejoice over the ten birdies he made. Golfers, both amateur and professional, always need to improve their game, and they can use the training strategies described above to do so.