Fishing Is A Favorite Sport For Many As It Satisfies Your Intrinsic Needs
In simpler times, fishing was a sport enjoyed with a few tools. It is still very popular as it brings upon a sense of peace and achievement. However, one thing remains a challenge, and .i.e. many a time you have to go home empty-handed. 
Though you can use several tools to fish for different kinds of fishes, it is difficult to predict which spots will be buzzing with a good catch. Technology has always kept the man on top of the food chain. With fish finders, you can have the best technology for fishing at the tip of your fingers.
No matter what tools you use, if there's no fish where you go, then you won't get any. You can of course take motorboats and paddle boats and move around different areas until you finally find one to fish at, but what if you could do so without so much effort and simply enjoy fishing right from the start of your trip. 
Fishfinders use sonar technology to save you time and frustration and enhance your fishing experience. Below are the common and most used types of fish finders available in the market. They differ as per their functions and feature. If you are looking for a cheap fish finder, here are fish finders under 500.
Portable Fish Finder
These are revolutionary fish-finding tools! This portable technology for finding fish is the best choice for anyone who wants to go on a fishing vacation. Even if it is for weekend use, this easy-to-transport model can make sure you find the type of fish you are looking for. These come with a fish finder mount, display unit, and more additional features as per your requirement.
Standalone Fish Finder
The standalone fish finder is the most economical choice for people who like to fish. People who do their fishing on inland lakes and use medium-sized vessels can benefit from the standalone fishfinder. It has a good display and allows you to see which fishes are around you while you are fishing. 
GPS And Sonar Fish Finder
You can buy a fishfinder that has both GPS and sonar technology together. Though both the components will be available in one gadget, you have the option of using them separately as well. These are good for people who fish on small boats and want to have easy navigation access as well. 
CHIRP Fish Finder
CHIRP or Compressed High-Intensity Radiated Pulse are broadband fishfinders. These fish finders emit high pulse energy in the water. They provide almost 50 times more vibration energy. It gives an enhanced experience of bottom-tracking waters at a very fast speed. The medium-intensity CHIRP is good for getting a clear image of the fish in shallow water. The High-intensity CHIRP is good for deeper waters.
Ice Fish Finders
Icefish finders are different from those used in other waters. These fish finders utilize flashers to unveil what is happening below the surface. Enhanced features ice fish finder can provide you with a real-time view of what is happening. They are slightly harder to operate but once you are well-versed they can be very beneficial as you can catch loads of fish.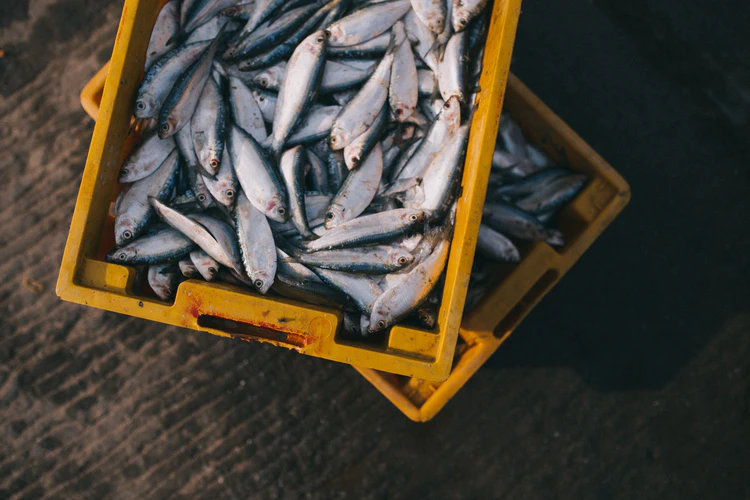 The above fish dinners are available for beginners as well as expert fishing enthusiasts. So make the best use of it and get one that suits your needs.