D4Pack is the leading Canadian company in screen printing on bottles, cans, and glassware. They provide turnkey solutions for distilleries and microbreweries. Since 1961.
What were the challenges for your business and for your clients in 2022? 
So far we've had two significant challenges this year. The first relates to the one that many companies have: awareness! Indeed, the screen printing that we offer to microbreweries is not yet well known, nor its benefits. We have to work hard on marketing, but we enjoy it!
The second challenge was to stabilize input prices as much as possible. With all the turbulence that we have had in the supply chains, some of our inputs have experienced significant price increases and we are doing our best on a daily basis to ensure that the impacts are as small as possible on our customers.
Regarding our customers, we can clearly tell that the industry is booming. Younger consumers in particular are increasingly showing a marked preference for small, independent breweries. This is partly because craft breweries offer a richer variety of beer to explore, but also because consumers today tend to look for products that share their values, such as sustainability and traditional production methods. As the number of craft breweries and the volume they produce grow exponentially, it's becoming increasingly important for brewers to carefully curate their branding strategy to follow the current market. D4PACK is here to help!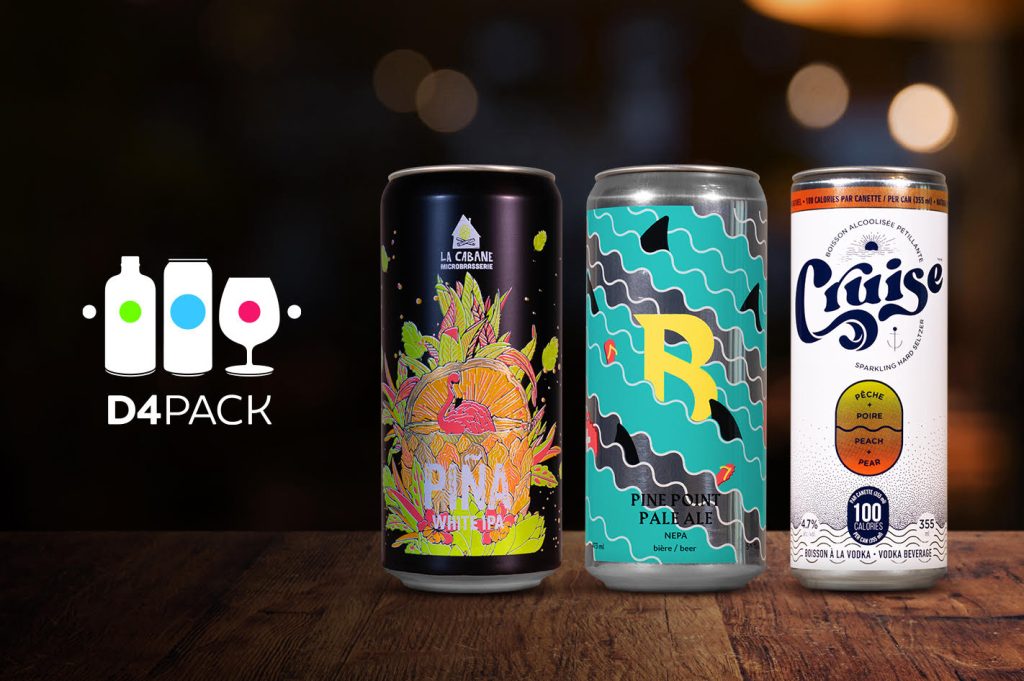 What are the upcoming projects for your business in 2023?
For next year, lots of great things are coming up. Firstly, we have just set up a bottle coloring line, which will represent the ideal complement for our customers who have bottles and who want to have them screen printed once we have painted them. The second thing for 2023 is that we are currently finalizing partnerships in Canada and internationally in order to serve our customers even better, but we won't tell you more for now! Stay tuned!
BOOTH NUMBER #1000 at the Ontario Craft Brewers Conference & Suppliers Marketplace
d4pack | facebook.com/D4PACK | linkedin.com |
Check our work with our partners
Valérie Lapointe, sales and marketing director at La Barberie
Paolo Galizio, owner & head brewer at Emporium Microbrasserie
In collaboration with the Ontario Craft Brewers Conference & Suppliers Marketplace 2022 x BaronMag