Whether you are a beginner or a newbie, Poker is a game that will keep you up with your friends all night.  This fantastic game comprises 52 cards and mostly depends on your playing skills and luck. Its bets are of plastic ceramics or chips and sometimes can be real money. At the end of it, you exchange the bets with cash when you win. 
Before playing poker with your friends or family, there are various items you need to have to host the perfect poker game.  Here are the four things you need to get first. 
An Awesome Poker Table
While many individuals opt for any table to play for their poker game, there is no greater feeling than playing on a real poker table. The best poker table is round-shaped. With a round table, players can sit comfortably, and everyone can reach the middle of it with ease. You won't have corners sticking on stomachs and other inconveniences. 
The table should also have a sleek surface but not slippery, making it easier to slide cards across. Most modern poker tables are made of card material covered with felt or speed cloth. However, you can have one made of medium polished wood. 
Playing Cards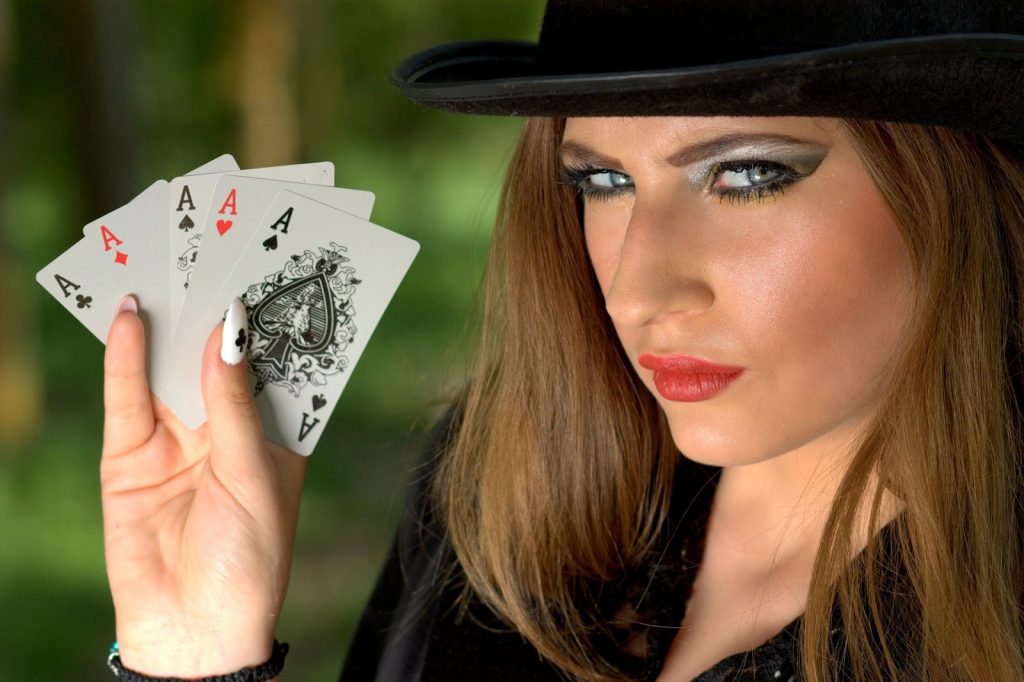 Your poker game would not be complete without having the right poker cards. It is crucial to invest in some quality cards to make the game exciting and last longer.  Although a deck of cards will be sufficient to play the game, it is essential to have at least two decks to switch to avoid wasting time. Sometimes it becomes tedious to wait as someone shuffles the cards for the next game. 
Plastic cards are the most preferred since they are easier to shuffle, are spill-proof, and are less likely to rip off. 
Poker Chips 
While you can use anything as chips, it is better to remain professional and use the real poker chips to make the game exciting. Poker chips are made of unique materials, including ceramic, clay, and plastic. If you have a tight budget, you can go for the plastic chips, which, despite being flimsier, will have the job done perfectly. 
However, if you will be playing poker regularly, you should invest in more advanced chips. Clay chips are better, have casino quality, and are less slippery. You will love the sound they produce when thrown into the pot. 
Comfortable seats
A typical six-player poker game will take at least two hours to play. That's too many hours for someone to stand or sit in uncomfortable seats. Also, the game is fast-paced, meaning those with poor stamina won't withstand it for long. When looking for a poker table, it is also essential to invest in comfortable seats.  
You can have some cushioned seats and some snacks, which will keep the players happy and re-energized during play. You shouldn't forget some drinks too, for those who love playing while feeling a bit tipsy. 
The above items are the most essential for poker beginners. After reaching some level of your playing, you might also want to include a chip calculator, automatic card shuffler, card guards, and much more. Ensure you get quality items to avoid hitting the market regularly.